Vascular disease is a group of diseases focused on the vessels that carry blood throughout your body.
As we age, these vessels can often become hardened, weak or more narrow. This limits the amount of blood in different parts of our body, leading to pain and other symptoms.
Vascular diseases tend to require long-term care, as these chronic conditions can be managed but not cured.
Our vascular surgery team treats the full scope of vascular diseases. They have special training in critical and trauma care, giving them experience with complex conditions other surgeons may not have seen.
To make an appointment with our team at one of our Prince George's County locations, call 240-677-0247.
Vascular Conditions We Treat
Our vascular specialists will help you find the best approach to your unique health needs. Conditions we treat frequently includes:
Aortic Disease
Aortic disease can lead to a bulging in the aortic (aortic aneurysm), which can lead to a tear in the aorta (aortic dissection). Our vascular surgeons work as a team with our heart surgeons to treat this disease.
Carotid Artery Disease
The carotid artery carries blood to the brain. This vessel can become narrow because of the buildup of plaque over time, limiting the ability of blood to flow to the brain. People with carotid artery disease are at increased risk of stroke.
Dialysis Access
If you are beginning long-term dialysis therapy for kidney failure, you may need a port installed for dialysis access. Our vascular surgeons can help insert new access points and help manage issues after insertion.
Mesenteric Ischemia
When the blood vessels supplying blood to the small and large intestines become hardened, this is mesenteric ischemia. This condition is more common in smokers. It can be caused by pieces of plaque that become lodged in the vessel.
Peripheral Artery Disease (PAD)
Peripheral artery disease is the hardening of blood vessels in your arms or legs. It occurs when plaque builds up and prevents blood from flowing properly, leading to tingling in your hands or feet. The classic symptoms are pain, achiness, fatigue, burning or discomfort in the muscles of your feet, calves or thighs.
Varicose Veins
When veins near the surface of the skin in the legs and ankles become twisted or swollen, this is varicose veins. It's caused by weak or damaged vein walls.
Vascular Compressions
Sometimes blood vessels in different parts of the body can be pinched or pinch other parts of the body, causing pain and other symptoms. Types of vascular compressions include thoracic outlet syndrome, nutcracker syndrome and MALS.
Wounds/Venous Insufficiency
When your body has trouble circulating blood from your legs to your heart, this is venous insufficiency. This occurs because of weakened vein walls and valves. This is a chronic condition that needs long-term care. In some cases, shallow wounds or ulcers are present.
Diagnosing Vascular Disease
Our vascular surgery team has access to the latest diagnostic technology, allowing to see exactly what is happening inside your body. We evaluate each patient individually and will used different diagnostic tools depending on your symptoms.
Live Greater Podcast Episodes
Our Locations
Pre-Surgery Consultations
901 Harry S Truman Drive North, 2nd Floor Observation Area
Largo, MD 20774
14999 Health Center Drive, Suite 108
Bowie, MD 20716
Surgical Centers
UM Capital Region Medical Center
University of Maryland Medical Center
Vascular Surgeons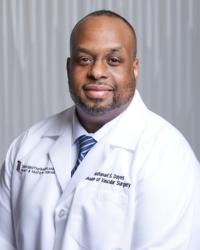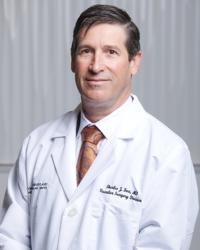 Associate Professor of Surgery