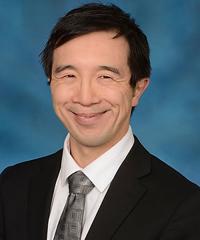 Watch Videos
Vincent Y. Ng, MD
Sarcoma and Connective Tissue Surgical Oncology, Orthopedic Oncology
Associate Professor of Orthopaedics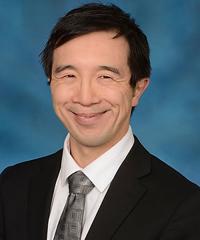 Watch Videos
UM Faculty Physicians, Inc.
Available for Telehealth Visits
Languages: English
Gender: Male
Locations
About Me
Dr. Vincent Ng specializes in sarcoma surgery and highly complex bone and soft tissue tumor surgery.
Dr. Ng is the director of musculoskeletal oncology in the Department of Orthopaedics at the University of Maryland School of Medicine and University of Maryland Medical Center.
He was named a Top Doctor by Baltimore Magazine in 2016, 2017, 2018, 2019, 2020 and 2021 for his work in orthopedic oncology.
He is fully board certified by The American Board of Orthopaedic Surgery and was ranked in the top 3 percent nationally on the written board examination in 2013.
Watch Dr. Ng in a video speaking about Immunotherapy in Micrometastatic High-Risk Soft Tissue Sarcoma.
Dr. Ng helped organize the Bone Cancer and Soft Tissue Sarcoma Service at the Greenebaum Comprehensive Cancer Center, a multidisciplinary team of over 20 specialists designed to provide excellent care for patients with challenging diagnoses. The Bone Cancer and Soft Tissue Sarcoma Service is considered a high-volume center for soft tissue sarcomas and is currently in the top 2 percent for annual volume amongst all facilities capable of treating sarcoma in the United States according to this review of the National Cancer Database.
Dr. Ng is a surgeon at the University of Maryland Greenebaum Comprehensive Cancer Center, which was ranked #16 in the nation for cancer treatment in 2019 by the US News & World Report.
Dr. Ng helped coordinate a fundraiser for sarcoma research and awareness: the Sarcoma Foundation of America's Race to Cure Sarcoma.
Read a letter from Dr. Ng about the race against Sarcoma.
He is a member of multiple tumor boards and discusses optimal treatment strategies for difficult surgical cases on a weekly basis. He performs approximately 350 procedures per year and provides orthopedic oncology and total joint arthroplasty care at 10 different medical facilities in the greater Baltimore area. Dr. Ng specializes in removing large and rare sarcomas and performs this type of surgery on a weekly basis.
He provides consultations for international patients including Canada, South America, Russia and the Middle East.
Focusing on the patient, Dr. Ng believes strongly in maximizing patient function and providing an opportunity for the cure in the most challenging orthopedic cases. He explains conditions to patients so that they understand all of the treatment options. He is very proud to be a part of an excellent orthopedic department with highly-trained and well-respected partners.
Dr. Ng is a member of the University of Maryland Joint Network, a group of surgeons known for their advanced expertise and positive outcomes in total hip and knee replacement.
In his free time, Dr. Ng enjoys spending time with his wife and children. Currently, his main passions are caring for his patients, searching for a cure in sarcoma, performing surgery and teaching residents. He is a former valedictorian, National Merit Scholarship winner and Big Ten Conference Athlete of the Year.
---
Patient Testimonials