Thoracic Surgery at the Tate Cancer Center
The Tate Center
305 Hospital Drive
Second Floor
Glen Burnie, MD 21061
Get Directions
Thoracic surgeons specialize in the diagnosis and treatment of chest cancers and related conditions and diseases, including esophageal cancer, lung cancer, tracheal and bronchial tumors, chest wall tumors, pulmonary nodules and mesothelioma.
Our thoracic surgeons work with many other specialists, such as pulmonary specialists, interventional radiologists, medical and radiation oncologists and pathologists to manage primary and secondary thoracic malignancies. They are trained in a wide range of technologies and procedures to treat thoracic cancers, including Endobronchial Ultrasound (EBUS) and Video-Assisted Thoracoscopic (VATS) lobectomy.
Learn more about thoracic surgery at UM BWMC.
Hours
Monday – Friday: 8 am to 4:30 pm
Providers at this Location
Physicians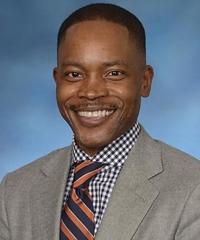 Visiting Assistant Professor of Surgery
Advanced Practice Providers