Welcome Letter - OB-GYN Residency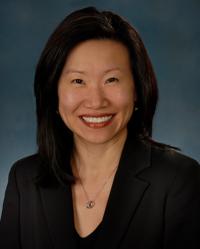 Thank you for your interest in the University of Maryland OB-GYN residency.
The University of Maryland Medical Center's OB-GYN residency is a wonderful place to start your career in our challenging yet rewarding field. Our program has a very long and distinguished history of resident education with graduates achieving a high level of success in their career choices. Our residents graduate with a broad-based clinical and didactic education. They are well-equipped to handle whatever diagnostic or management challenges may cross their paths. Our graduates have gone on to successful subspecialty fellowship training or academic and community practices in Maryland, as well as around the country.
This program is best characterized by its dedication to resident education. You will find each faculty member - from the chairman to the junior faculty - involved and interested in helping each resident obtain his or her goals to become a well-trained, outstanding obstetrician-gynecologist.
Our culture emphasizes education. Our faculty routinely provide coverage for the residents to allow for protected educational experiences on Friday mornings and throughout the year, including conference attendance and team-building activities.
We are also a very progressive and responsive program. A simulator lab experience in both obstetrics and gynecology is an integral component of the curriculum. Residents gain experience in the management of difficult and uncommon cases, and use simulations to study team dynamics with the goal of reducing medical errors and improving patient care.
Curriculum highlights include the family planning rotation, the breast imaging and breast surgery rotation, and menopausal/sexual dysfunction clinic. We are pleased to continue to offer an elective rotation, which many residents have used to gain international women's health education experience. Use of multimedia and online technology minimizes the disruptions that can occur in the setting of frequent hand-offs.
Baltimore is an excellent place to live and work. This is a culturally diverse area, offering outstanding restaurants, varied arts and entertainment, sporting events and museums. There is easy access to the Chesapeake Bay and Atlantic Ocean for water sports, as well as the Appalachian Mountains for hiking and camping. You will find affordable housing in pleasant neighborhoods, whether you choose to live downtown or venture outside the Baltimore Beltway.
As you review our website, many of your questions about our program will be answered. However, to gain insight into what makes the University of Maryland Medical Center's OB-GYN residency the fabulous experience it is, you really have to meet our residents and faculty. We hope you'll have the opportunity to do so and that you consider us while applying for OB-GYN residencies!
Sincerely,
May Hsieh Blanchard, MD, FACOG
Associate Professor, Department of Obstetrics, Gynecology & Reproductive Sciences
Chief, Division of General Obstetrics & Gynecology
Director, Residency Program in Obstetrics & Gynecology
University of Maryland School of Medicine