Welcome from the Infectious Diseases Chief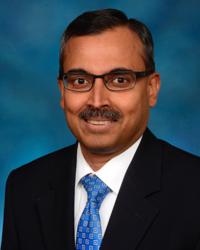 It gives me great pleasure to welcome you to the University of Maryland Infectious Diseases Fellowship Program. We have a long lasting tradition of academic excellence focused on patient care, research and teaching. We have an exceptional program for Infectious Diseases training and encourage you to carefully consider our program to make sure that it is the right program for you. Our patient population is diverse and includes people from all walks of life drawn from inner city Baltimore, eastern and western Maryland, Delaware, Pennsylvania, Virginia, and Washington DC.
The diversity of our patient population and clinical experience, size of our faculty and fellowship, opportunities for high quality translational research, and our extensive international program give our fellows an unparalleled training experience. The Institute of Human Virology, the Center for Vaccine Development, and the Department of Epidemiology offer unique opportunities for young physicians like you to develop the necessary skills to become a leader in the field of infectious diseases.
Clinically, our faculty are among the best in general and surgical infectious diseases, infectious diseases in the immunocompromised host, trauma, and critical care infectious disease.
The University has a large solid organ transplant program, the Marlene and Stewart Greenebaum Comprehensive Cancer Center, and the Institute of Human Virology. At the IHV, we have a large clinical and research program focused on HIV and Hepatitis C that encompasses 3 hospitals, 6 clinics, and over 60 laboratories.
The Institute of Global Health and the Center for Vaccine Development has a world-renowned vaccine program which conducts basic and clinical vaccine research as well as epidemiology and public policy. The Department of Epidemiology has a program focused on hospital acquired infections and resistant bacteria. To attain excellence in research, we demand that our faculty and fellows maintain clinical excellence as well.
I hope that you will find the University of Maryland to be an exciting and vibrant institution to work as I and all of the faculty do.
Shyam Kottilil MD, PhD
Professor of Medicine
Chief, Division of Infectious Diseases
Director, Division of Clinical Care and Research, Institute of Human Virology