UM SMG – Neurology and Sleep Medicine at Cambridge
713 Cambridge Marketplace Blvd.
Suite 2-700
Cambridge, MD 21613
Get Directions
Neurologists specialize in the study and treatment of brain, spinal cord and nerve disorders, including Alzheimer's disease, brain and spinal cord tumors, epilepsy, multiple sclerosis, Parkinson's disease and stroke. Our neurologists take a coordinated, comprehensive approach, working with neurosurgeons and pain management specialists to provide you with the highest level of care and support.
Sleep medicine specialists are trained in sleep disorders, including insomnia, narcolepsy, restless leg syndrome, sleep apnea, sleepwalking and snoring. Our full-service sleep centers (accredited by the American Academy of Sleep Medicine) conduct overnight and daytime sleep studies and provides comprehensive diagnosis and treatment for more than 80 types of sleep disorders.
Our sleep specialists work hand-in-hand with pulmonologists, otolaryngologists, cardiologists, psychologists, psychiatrists, neurologists and dentists to develop a personalized treatment plan for you.
Learn more about our neurology and sleep medicine program.
Hours
Providers at this Location
Physicians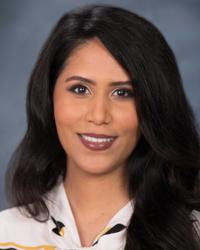 Medical Director of the Primary Stroke Center
Advanced Practice Providers