Transcatheter Aortic Valve Replacement (TAVR)
Transcatheter aortic valve replacement (TAVR) uses thin tubes (catheters) and collapsible valves to avoid open-heart surgery and the need for a heart-lung machine.
This new, less invasive procedure provides effective treatment options to patients with severe aortic stenosis or aortic prosthetic valve failure who are at a wide range of risk for surgical aortic valve replacement.
We will also be participating in a randomized controlled clinical trial investigating whether TAVR is equivalent to surgical aortic valve replacement (SAVR) in patients who are at standard risk or low risk for SAVR.
Further advances are in the works, though, and we expect eventual approval to treat a wider range of patients with this promising approach.
Our physicians will explain the procedure in detail during your office appointment. You can also learn more by downloading our Heart Valve Patient Guide.
Our program offers extensive experience and expertise with transcatheter aortic valve replacement:
Our center has offered this procedure since 2012, and participated in trials leading to approval for these valves.
Using a novel approach developed at UMMC to markedly reduce contrast exposure for patients being evaluated for TAVR, patients with severely compromised renal function can undergo advanced CT imaging with substantially less risk of worsening renal function.
We are often among the select centers asked to evaluate new, catheter-based valves, providing our patients early access. Ask our doctors if a newer valve is a good match for you.
We are the first and only Center in the state of Maryland to achieve Transcatheter Valve Certification, awarded by the American College of Cardiology. Read more about this achievement in the press release.
How TAVR Works
TAVR leaves the old valve in place and involves several steps:
The doctor inserts tubes into the leg, then threads a thin tube (catheter) into the heart — either through the femoral artery in the leg or through an alternative access site if necessary.
The team injects contrast dye to enhance images taken with X-ray throughout the procedure
The doctor places a transcatheter valve in the tube and moves it toward the heart.
The doctor positions the replacement valve inside the old valve and opens it, pinning the old flaps (leaflets) out of the way to allow unimpeded blood flow out of the heart to the rest of the body
Our TAVR Specialists
Our team of interventional cardiologists, cardiac surgeons and cardiac nurse practitioners lead a team which specializes in TAVR. To make an appointment with our team, call 410-328-2583.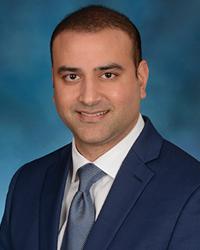 Assistant Professor of Medicine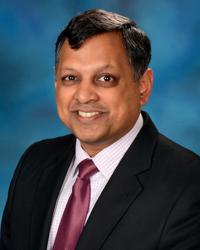 Associate Professor, Interventional Cardiologist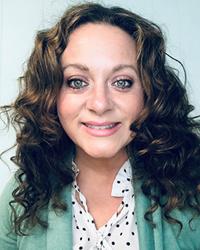 Nurse Practitioner