UM St. Joseph Medical Group
UM St. Joseph's Sandra R. Berman Heart Institute expertly delivers all cardiovascular care in one convenient patient- and family-friendly location. The institute, located near the main entrance of the hospital, is primarily housed on three beautiful levels.
The institute offers comprehensive cardiac services, including fully equipped Cardiac Operating Rooms, a Maryland Institute for Emergency Medical Services Systems (MIEMSS)-designated Cardiac Interventional Center, a Cardiac Surgery Unit, and a Cardiac Telemetry Unit with 30 private rooms and comfortable family waiting areas.
Electrophysiology
Cardiac Electrophysiology procedures at St. Joseph Medical Center include implantable cardioverter defibrillators (ICDs), pacemakers, and cardiac ablation. ICDs are often implanted for patients who suffered cardiac arrest, those at high risk of cardiac arrest, and individuals with certain genetic abnormalities.
Cardiac Surgery
The UM St. Joseph Medical Center team of cardiac surgeons, who are faculty at the University of Maryland School of Medicine Division of Cardiac Surgery, have earned a distinguished three-star rating from The Society of Thoracic Surgeons (STS) for outstanding patient care and outcomes in coronary artery bypass grafting (CABG) and aortic valve replacement (AVR). The three-star rating is earned by only 10-15% of cardiac surgery programs in the U.S., according to the STS.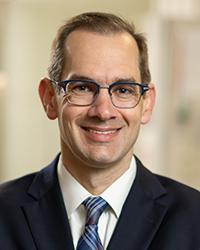 Cardiac Surgeon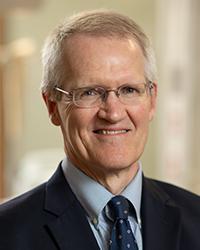 Clinical Associate Professor of Surgery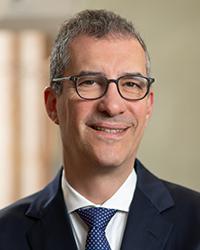 Chief of Cardiac Surgery University of Maryland St. Joseph Medical Center
Cardiology
UM St. Joseph Cardiovascular Associates brings together some of the region's most experienced and highly trained cardiologists, interventional cardiologists, and electrophysiologists on the forefront of heart disease prevention, diagnosis, and treatment. The practice offers prompt access to the full continuum of heart care along with a personalized, compassionate approach.
Cardiothoracic Anesthesia
UM St. Joseph Medical Group's board certified cardiothoracic anesthesiologists practice anesthesiology devoted to the before, during and after care of patients undergoing cardiothoracic surgery and related invasive procedures.