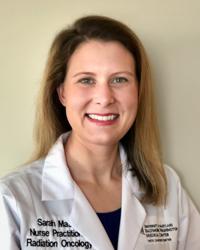 Sarah Masek, CRNP
Radiation Oncology
Nurse Practitioner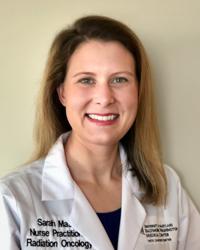 Languages: English
Gender: Female
Locations
University of Maryland Baltimore Washington Medical Center Radiation Oncology
305 Hospital Drive
Floor 1
Glen Burnie,
MD
21061
Get Directions
About Me
Sarah Masek has been part of the Maryland family for over a decade, drawing on her varied clinical experiences to ease the difficult cancer journey for her patients. She currently practices at the outpatient Radiation Oncology Clinic at BWMC Tate Cancer Center, working closely with the radiation oncologist to prepare patients for radiation treatment. After treatment, she closely monitors patients for side effects and helps with symptom management.
From 2017 to 2018, she was chosen for the Veteran Affairs Nursing Academic Partnership in Graduate Education (VANAP-GE) program at the Washington DC VA Medical Center. During this residency year, she trained in many aspects of the unique health care needs of veterans, as well as in geriatrics, palliative care and hospice. She is passionate about learning and patient education and encourages all patients to ask questions.
Ms. Masek earned her Bachelor of Science in Nursing degree from the University of Maryland School of Nursing and worked for six years as a bedside nurse in UMMC Cardiology. In 2017, she earned her Master of Science in Nursing degree from George Washington University. Her nurse practitioner program focused on preventive health and primary care for adults.
Undergraduate:
University of Maryland School of Nursing - BSN, 2011
Graduate:
George Washington University School of Medicine and Health Services - MSN - AGPC-NP, 2017
Certification:
American Academy of Nurse Practitioners - Adult Gerontology Primary Care Nurse Practitioner, 2017
University of Maryland Medical Center

UM Baltimore Washington Medical Center