R. Duane Cespedes, MD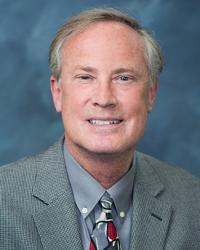 Specialties:
Available for Telemedicine Visits
Dr. Cespedes is currently the director of Comprehensive Continence and Pelvic Health Center in Easton, Maryland.
He served previously as the co-director for the Center for Pelvic Health at Johns Hopkins Bayview Medical Center and is the former chairman and program director of the Urology Department at Wilford Hall Medical Center in San Antonio where he trained residents in urogynecology for 15 years. He retired from the Air Force after 24 years of service at the rank of colonel.
He received his medical degree from the Uniformed Services University of the Health Sciences in Washington, DC, and performed a Urology residency in San Antonio. He subsequently performed a fellowship in Urogynecology / Female Urology with Dr. Edward McGuire in Houston, Texas.
Since that time, he has been active both clinically and academically in the area of female urology, incontinence and pelvic reconstruction having published over 100 chapters and papers. He is also active in research and is the former chairman of the Institutional Research Board at Wilford Hall Medical Center.
Dr. Cespedes has received many awards including the Paul Zimskind award of excellence in Female Urology and Urodynamics in 2004. He currently serves as a consulting editor for UROLOGY. His current areas of interest include urodynamics, the treatment of pelvic prolapse, and male and female incontinence.
Videos
Gender: Male
Language(s): English
Affiliation(s):
UM Shore Regional Health - Dorchester/Easton

UM Shore Regional Health - Easton Surgery Center

Member of UM Shore Medical Group
Medical School:
Uniformed Services University (USUHS), 1989
Internship:
Wilford Hall Medical Center, 1990
Residency:
Wilford Hall Medical Center, 1995
Fellowship:
University of Texas MD Anderson Center - female urology, 1996
Certification:
American Board of Urology - FEMALE PELVIC MEDICINE & RECONSTRUCTIVE SURGERY, 2015

American Board of Urology - Urogynecology and Pelvic Reconstructive Surg, 1998
University of Maryland Shore Medical Group Urology at Easton
490 Cadmus Lane
Suite 104
Easton,
MD
21601
Get Directions
University of Maryland Shore Medical Group Urology at Denton
1140 Blades Farm Road
Suite 103
Denton,
MD
21629
Get Directions
University of Maryland Shore Medical Group Urology at Queenstown
125 Shoreway Drive
Suite 210
Queenstown,
MD
21658
Get Directions