Pediatric Cardiology - Grand Rounds
Below are the list of presenters, their topics and learning objectives. To schedule a Grand Rounds talk, complete the Grand Rounds request form.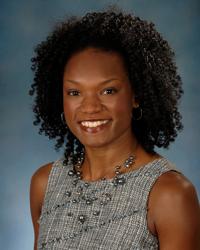 Carissa Baker-Smith, MD | Curriculum Vitae
Assistant Professor of Pediatrics
Hypertension in Children: Diagnosis and Treatment
Describe the prevalence of pediatric hypertension
Discuss the existing data regarding the relationship between pediatric hypertension (PedHTN) and adult hypertension
Describe existing challenges in the diagnosis and management of pediatric hypertension
Describe treatment options
Up and Coming in the evaluation and management of pediatric hypertension cases
Cardiovascular Complications of Childhood Obesity
Epidemiology of Childhood Obesity
Co-morbidities of Childhood Obesity
Childhood Obesity and Risk for Premature Cardiovascular Disease
Do we call it metabolic syndrome?
Obesity and the Congenital Heart Disease Patient: How to plan for a more positive future: Practical Ways to Address Childhood Obesity
Epidemiology of Childhood Obesity
Co-morbidities of Childhood Obesity
Childhood Obesity and Risk for Premature Cardiovascular Disease
Do we call it metabolic syndrome?
Obesity and the Congenital Heart Disease Patient
How to plan for a more positive future: Practical Ways to Address Childhood Obesity
Quality Initiatives Congenital Heart Disease: Data from the Joint Council for Congenital Heart Disease National Quality Improvement Collaborative Registry
Describe the intensive care management of the first 100 patients enrolled in the JCCHD NQI
Identify variability in post operative intensive care practice of infants with hypoplastic left heart syndrome (HLHS)
Identify target areas for improvement in clinical outcomes of infants with HLHS
"Is it sweet enough?" Use of Non-Nutritive Sweeteners in Children
To discuss:
Food and drug administration approved non-nutritive sweeteners (NNS)
Use of NNS in children and adults.
Current policies regarding use of NNS
Known side effects associated with use of NNS
Physiology of taste
Special populations for whom NNS use may be advantageous
Pediatric Heart Transplantation Program: University of Maryland School of Medicine
To provide a brief overview of pediatric heart transplantation (in general and at the University of Maryland School of Medicine)
To describe common indications for pediatric heart transplantation
To describe current management strategies and outcome
To provide a brief overview of the pediatric heart transplantation program at UMMS
Cardiovascular Disease and Sports Participation: Current Guidelines and Recommendations
To discuss common causes of sudden death in the athlete
To review current recommendations regarding athletic participation in children with known congenital heart disease
To review current recommendations regarding athletic participation in children with acquired heart disease
---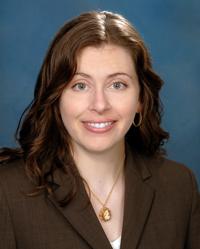 Alicia Chaves, MD | Curriculum Vitae
Assistant Professor of Pediatrics
Fetal Cardiology
Review common indications for fetal echocardiography
Discuss examples of congenital heart defects diagnosed in utero
Understand the impact of fetal diagnosis of congenital heart disease
Neurodevelopmental outcomes in children with congenital heart disease
Review the neurodevelopmental outcomes for children with congenital heart disease
Understand the causes and risks for neurodevelopmental delay in children with congenital heart disease
Be aware of the recommendations for screening and evaluation for neurodevelopmental delay in children with congenital heart disease
Hypoplastic left heart syndrome (HLHS) in the current era
Review the anatomy and physiology of HLHS
Describe the medical and surgical management of HLHS
Discuss long-term outcomes and their impact on family and clinical decision making
Introduction to cardiac imaging
Understand the basic principles of echocardiography
Understand uses and limitations of different modes of cardiac imaging
Look at examples of echocardiogram and MRI images
---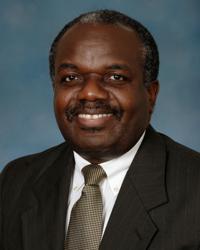 Peter Gaskin, MD
Assistant Professor of Pediatrics
Childhood Lipid Abnormalities: Diagnosis and Treatment
Cardiac Non-Surgical Interventions in Children and Adults with Congenital Heart Disease
---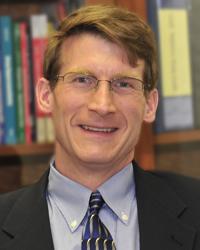 Geoffrey Rosenthal, MD, PhD
Professor of Pediatrics
Director, Children's Heart Program
Food and Drug Administration: Enhanced Focus on Children
ADHD, Stimulants, and the Heart of a Child
Office-based Quality Improvement and Board Recertification
Congenital Heart Disease: An Overview
New Technology in Pediatric Cardiac Care
---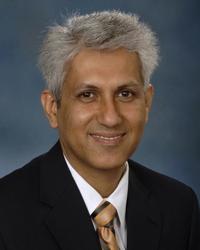 Sudhir Vashist, MD
Assistant Professor of Pediatrics
Syncope
Congenital Complete Heart Block
Evaluation and Treatment of Pediatric Arrhythmias