Sports cardiology is a growing, relatively new field that focuses on screening athletes for heart disease so that abnormalities can be identified and treated prior to an episode while exercising.
Since episodes can result in sudden cardiac death, early screening is critical for anyone who is physically active beyond everyday activities.
From a child who is starting to get involved in sports to adults considering running their first 5K, we encourage you to have a sports cardiology screening. Those not involved in a formal sports program – weekend warriors, in particular – may have a higher risk of a cardiac event.
At the University of Maryland, our sports cardiology specialists focus on these specific diseases, both in pediatric and adult patients.
Our cardiologists are part of our larger sports medicine program, which also includes orthopedic physicians and practitioners from other specialties. They work as a team to prevent risks to athletes from cardiac causes and to identify other potential health issues, too.
Our team of sports cardiologists also works with the athletic department at University of Maryland - College Park to screen all college athletes to find out who is at risk and to prevent sudden cardiac death or other serious heart issues.
Sports Cardiology Screening
The earlier you get screening, the better. You can ask your primary care physician for a referral to one of our cardiologists or by making an appointment.
During your screening, we'll review your medical records and ask about your family's health history. We may screen for syndromes and other diseases that can affect your heart.
If there are concerns, we will we do further testing — which could include EKG and exercise testing — to determine if you are at risk.
If after testing we find an issue, we will work with you to evaluate the risks of participating in athletics and go over how to mitigate those risks.
Sports Cardiology Specialist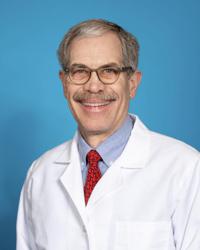 Assistant Professor of Medicine