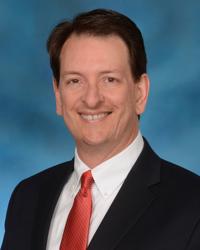 Specialties:
Neurodevelopmental Disorders
Available for Telemedicine Visits
Dr. Peter Crino was named a "Top Doctor" in the specialty of Epilepsy by Baltimore magazine in 2020.
To make an appointment with Dr. Crino, call 410-328-4323

Dr. Crino is an internationally recognized physician-scientist specializing in developmental brain disorders. His laboratory has researched mechanisms of altered brain development associated with autism, intellectual disability and epilepsy, defining developmental disorders associated with intractable epilepsy including autism, hemimegalencephaly, focal cortical dysplasia and tuberous sclerosis complex (TSC), which he has studied extensively.

He has collaborated on identifying several new genes associated with neurodevelopmental disorders, pioneered single-cell mRNA and DNA sequencing analysis in resected human tissues and has used mouse models to plumb the effects of mTOR regulatory genes on cell development in vitro models using immunocytochemistry, Western assay, mRNA expression analysis, gene transfection and in vitro cell migration assays.

See what's happening currently in the Crino Laboratory.

Before his appointment to chairman of the UMSOM Department of Neurology, Dr. Crino was professor and vice-chair for research at Temple University School of Medicine's Shriners Hospital Pediatric Research Center in Philadelphia. Over the last 20 years, his lab has had continuous funding from the National Institutes of Health, through which he has four grants totaling $4.1 million. He has co-authored 151 peer-reviewed manuscripts, chapters, and reviews. He has been invited to lecture all over the world.

View Dr. Crino's publications on PubMed.
Gender: Male
Language(s): English
Affiliation(s):
UM Charles Regional Medical Center

University of Maryland Medical Center Midtown Campus

UM Rehabilitation & Orthopaedic Institute

University of Maryland Medical Center

Member of UM Faculty Physicians, Inc.
Medical School:
Yale University School of Medicine, 1990
Internship:
Yale-New Haven Hospital, 1991
Residency:
Hospital of the University of Pennsylvania, 1994
Fellowship:
Hospital of the University of Pennsylvania - Neurology, 1997
Certification:
American Board of Psychiatry and Neurology - Neurology, 1996
Neurology Care Center
16 South Eutaw Street
Floor 3
Baltimore,
MD
21201
Get Directions
University of Maryland Rehabilitation & Orthopaedic Institute Department of Neurology
2200 Kernan Drive
Baltimore,
MD
21207
Get Directions