Finding out that your baby needs heart surgery is scary news.
Finding a team with the skills and experience to help, who will also provide a caring environment, is important.
At the University of Maryland Children's Heart Program, our heart surgery team has years of experience performing complex pediatric heart surgeries.
Make an appointment with us today by calling 410-328-5887.
Surgery for Congenital Heart Disease
When a child develops a heart condition before birth, this is known as a congenital heart condition.
These can range from holes in the heart to arteries pointing in the wrong direction.
These diseases can be diagnosed pre-birth by our fetal heart team, and these conditions are generally treatable and children will grow up to live normal, healthy lives.
Learn more about different types of congenital heart disease and how we treat each one differently.
Our Team
Professor of Surgery
Surgical Director, Children's Heart Program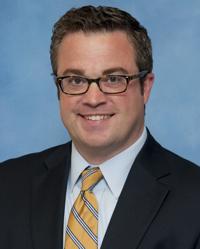 Assistant Professor of Surgery
Answers to Common Questions