UM Vascular Center at Annapolis
116 Defense Highway
Suite 100
Annapolis, MD 21401
Get Directions
The University of Maryland Vascular Center in Annapolis is located on Rt. 450 Defense Highway near Rt. 178 Generals Highway, easily accessible from Rt. 97 and Rt. 50.
The University of Maryland has one of the top vascular surgery programs in the region with physicians who are unmatched at diagnosing and treating all aspects of vascular disease.
From vascular access to peripheral artery disease and limb salvage, the University of Maryland vascular team is skilled at using the latest techniques in screening, diagnosis, treatment, and follow-up care to tackle a range of vascular conditions.
Services
Our specialists use the latest techniques to screen for, evaluate and diagnose the following conditions:
Abdominal Aortic Aneurysm
Aortic Disease
Aortic Dissection
Carotid Artery Disease
Cerebrovascular Disease
Coronary Artery Disease
Deep Vein Thrombosis (DVT)
Dialysis & Vascular Access
Limb Salvage
Mesenteric Artery Ischemia
Non-Healing Wounds and Ulcers
Peripheral Artery Disease (PAD)
Popliteal Artery Entrapment Syndrome
Ports, Catheters and Stents
Renal Artery Disease/Renovascular Hypertension
Thoracic Aortic Aneurysm
Thoracic Outlet Syndrome
Thoracoabdominal Aortic Aneurysm
Venous Insufficiency/ Chronic Venous Disease
Our faculty physicians from the University of Maryland School of Medicine are specially trained in vascular medicine and surgery. They embrace a multidisciplinary approach to care and work with fellow University of Maryland specialists, including primary care, cardiologists, cardiac surgeons and neurosurgeons, to provide patients with comprehensive treatment plans.
Hours
Monday-Friday: 8 am - 4:30 pm
Providers at this Location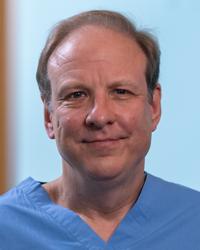 Associate Professor of Surgery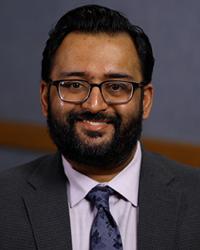 Associate Professor of Surgery