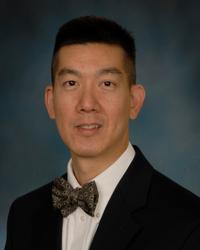 Dr. Chen is an adult infectious disease physician-scientist with a specific interest in clinical vaccinology. He is chief of the Adult Clinical Studies section within the Center for Vaccine Development and director of the UMB Travelers' Health Clinic. His primary research interests are two-fold: developing vaccines for the elderly (a rapidly growing segment of the global population which is susceptible to infection) and developing vaccines for enteric pathogens (diseases chiefly of resource poor and economically disadvantaged countries).

Dr. Chen is active investigator within the NIAID-supported Vaccine and Treatment Evaluation Unit (VTEU), composed of 9 academic centers throughout the U.S., and was the principal investigator of the NIAID-supported Food and Waterborne Diseases Integrated Research Network Clinical Research Unit.  He has been a PI on vaccine trials for: influenza (Seasonal, Pandemic 2009 H1N1, and Avian H5N1 influenza), agents of bioterror (Tularemia and Staphylococcal enterotoxin B), and enteric pathogens (typhoid, cholera and enterotoxigenic E. coli);including human experimental challenge studies with wild-type V. cholerae and enterotoxigenic E. coli.

Dr. Chen has a translational laboratory research program that uses murine models of infection; primarily focused on models of pneumonia which are used to study the innate immune response and candidate therapeutics.
Gender: Male
Language(s): English
Affiliation(s):
University of Maryland Medical Center

Member of UM Faculty Physicians, Inc.
Medical School:
Howard University College of Medicine, 1999
Residency:
Johns Hopkins Bayview Medical Center, 2002
Fellowship:
University of Maryland Medical Center - Infectious Diseases, 2004
Certification:
American Board of Internal Medicine - Infectious Disease, 2011
University of MD Medical Group, PA
22 South Greene Street
Baltimore,
MD
21201
Get Directions
University of MD Medical Group, PA
419 West Redwood Street
Baltimore,
MD
21201
Get Directions