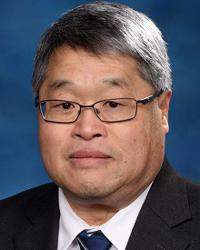 Thomas Kiang Chin, MD
Pediatric Cardiology
Co-Director of the Children's Heart Program , Director of Pediatric Cardiology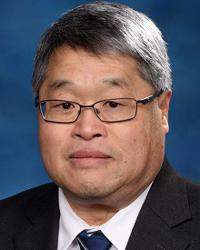 Languages: English
Gender: Male
Locations
UMM Peds Cardiology UMH
22 South Greene Street
N5W76, CHAP CLINIC
Baltimore,
MD
21201
Get Directions
UMM Peds Cardiology PSH
7556 Teague Road
University Of Maryland Pediatrics
Suite 420
Hanover,
MD
21076
Get Directions
UMM Peds Cardiology Lutherville
1302 Bellona Avenue
Lutherville,
MD
21093
Get Directions
About Me
Dr. Chin treats patients from birth to adulthood for both acquired and congenital heart disease. He is director of pediatric cardiology at University of Maryland Children's Hospital and co-director of the Children's Heart Program.
Dr. Chin chose pediatric cardiology because he finds it to be an exciting and ever-changing field with rapid advancements in the understanding and treatment of pediatric heart conditions. 
"Working with children and watching them grow into functioning and productive adults has been one of the most rewarding aspects of my career," he says. "Infants and children are completely innocent and trusting, yet can demonstrate unbelievable levels of courage and determination."
Dr. Chin has a long history of community service, including organizing and running summer camps in Hershey, Pennsylvania, and Memphis, Tennessee, for children who have undergone open heart surgery or treatment for cardiomyopathy. He has also worked closely with various nonprofit associations focused on pediatric heart disease, sponsoring annual art and essay contests, research projects, and career day sessions for high school students.
Dr. Chin is a fellow of the American College of Cardiology and the American Academy of Pediatrics. He recently served as president of the Capital Region American Heart Association. In addition, he reviews abstracts and grants for the national American Heart Association.
On numerous occasions over the years, Dr. Chin has been named a "Top Doctor" in the pediatric cardiology specialty.
Medical School:
University of Michigan, 1983
Residency:
University of California, San Francisco, School of Medicine, 1986
Fellowship:
University of California - Pediatric Cardiology, 1989
Certification:
American Board of Pediatrics - Pediatric Cardiology, 1994

American Board of Pediatrics - Pediatrics, 1990
UM Charles Regional Medical Center

UM St. Joseph Medical Center

University of Maryland Medical Center