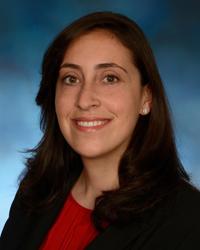 Moran (Roni) Levin, MD
Strabismus, Pediatric Ophthalmology, Comprehensive Ophthalmology
Assistant Professor of Ophthalmology , Assistant Professor of Pediatrics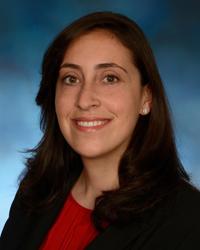 UM Faculty Physicians, Inc.
Languages: English,Spanish,Hebrew
Gender: Female
Locations
About Me
Dr. Levin is an associate professor of ophthalmology at the University of Maryland School of Medicine, specializing in pediatric ophthalmology, adult strabismus, and comprehensive ophthalmology.
She has expertise in all areas of pediatric ophthalmology, including the treatment of amblyopia (lazy-eye), strabismus (eye-misalignment), diplopia (double vision), and cranial nerve palsies, ocular trauma, nasolacrimal duct obstruction, pediatric cataracts, pathology of the eyelid and orbit, and retinopathy of prematurity.
Her adult ophthalmology services include adult strabismus surgery, laser procedures, and comprehensive adult eye care. She utilizes the most advanced and current techniques in the treatment of strabismus, including Botox for cranial nerve palsies, rectus muscle plication, minimally invasive strabismus surgery, and adjustable sutures for strabismus surgery.
A graduate of the UMBC Honors College, Dr. Levin received her medical degree from the Pennsylvania State College of Medicine. She completed an internship in internal medicine and a residency in ophthalmology at the University of Maryland Medical Center, followed by a fellowship in pediatric ophthalmology and strabismus at the Johns Hopkins Wilmer Eye Institute.
Dr. Levin is a member of Alpha Omega Alpha Medical Honor Society, Gold Humanism Honor Society, and was named a "Top Doctor" in both Ophthalmology and Pediatric Ophthalmology by Baltimore magazine.
Dr. Levin is passionate about teaching - she enjoys training medical students and residents, as well as educating her patients and their families about their ocular conditions. She serves as the Director of Medical Student Education for the Department of Ophthalmology. She has received national recognition as a medical educator and was elected to serve a seven-year term on the Association of University Professors of Ophthalmology (AUPO) Directors of Medical Student Education Council. She serves on the AUPO Virtual Medical Education Committee, and has created numerous teaching videos and interactive online cases.
Dr. Levin delivers compassionate and humanistic care to patients of all backgrounds and abilities. She serves as faculty co-advisor for the University of Maryland School of Medicine chapter of Gold Humanism Honor Society and was awarded the Real World Ophthalmology "Outstanding Humanitarian" award for her work in ophthalmic surgical missions in Central and South America and in the Baltimore community.
Dr. Levin's two main research focuses include innovations in ophthalmology education and improving patient education and health literacy for pediatric eye diseases. Dr. Levin founded the University of Maryland Ophthalmology Education Innovation Team along with student and colleagues Dr. Ramya Swamy and Janet Alexander. The team's innovations, including a novel virtual ophthalmology rotation, a surgical wetlab for medical students, and low-cost models for teaching glaucoma laser procedures, and strabismus surgery have been published and presented at national meetings. Her work on virtual medical education was presented as "Best of 2020" at the Educating the Educators meeting. In 2021, she was awarded the AUPO medical student education research grant for her work on virtual surgical teaching.
Medical School:
Pennsylvania State University College of Medicine, 2009
Internship:
University of Maryland Medical Center, 2010
Residency:
University of Maryland Medical Center, 2013
Fellowship:
Kreiger Children's Eye Center - Pediatric Opthalmology, 2014
Certification:
American Board of Ophthalmology - Ophthalmology, 2015
UM Capital Region Health

University of Maryland Medical Center

University of Maryland Medical Center Midtown Campus