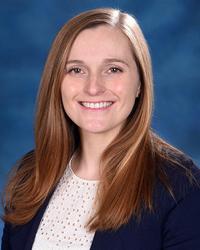 Katelyn Elizabeth Donohue, MD, MEHP
Internal Medicine, Pediatrics
Assistant Professor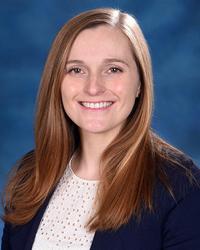 UM Faculty Physicians, Inc.
Languages: English
Gender: Female
Locations
University of MD Pediatric Associates, PA
650 West Lombard Street
Baltimore,
MD
21201
Get Directions
University of MD Medical Group, PA
22 South Greene Street
Baltimore,
MD
21201
Get Directions
About Me
Dr. Donohue practices as a hospitalist for adult patients on the General Medicine teaching service. In addition, she cares for critically ill patients in the Medical Intermediate Care Unit and pediatric patients in the Pediatric emergency room.
Dr. Donohue is also program director for the combined Internal Medicine and Pediatric residency at University of Maryland Medical Center and course director for a pre-clinical course at University of Maryland School of Medicine (UMSOM). Her primary research interests are in medical education, specifically the areas of mentorship and curriculum development.
Dr. Donohue grew up in Upstate New York. She received her undergraduate degree from the College of the Holy Cross in Worchester, Massachusetts, and her medical degree from The State University of New York at Buffalo Jacobs School of Medicine and Biomedical Sciences. She holds a master's degree in education in the health professions from the Johns Hopkins University School of Education. She completed her residency training at the University of Maryland in the areas of internal medicine and pediatrics in 2017.
Following the completion of her medical training, Dr. Donohue joined the faculty at UMSOM, with joint appointments in internal medicine and pediatrics.
Medical School:
Jacobs School of Medicine & Biomedical Sciences at University at Buffalo, 2013
Residency:
University of Maryland Medical Center, 2017
Certification:
American Board of Pediatrics - Pediatrics, 2018

American Board of Internal Medicine - Internal Medicine, 2017
University of Maryland Medical Center Midtown Campus

University of Maryland Medical Center