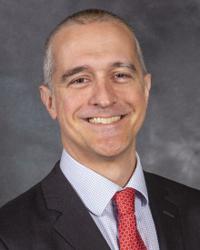 Watch Videos
Christopher G. Langhammer, MD
Orthopedic Trauma Surgery, Elbow Orthopedic Surgery, Hand Surgery, Orthopedic Surgery
Assistant Professor of Orthopaedics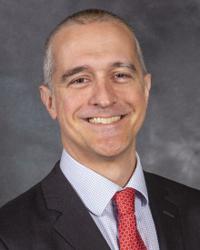 Watch Videos
UM Faculty Physicians, Inc.
Languages: English
Gender: Male
Locations
University of Maryland Orthopaedic Assoc
226 Schilling Circle
Suite 170
Hunt Valley,
MD
21031
Get Directions
University of Maryland Orthopaedics Camden
351 West Camden Street
Suite 501
Baltimore,
MD
21201
Get Directions
About Me
Dr. Langhammer strives to make the process of receiving medical care as convenient as possible for his patients, with multiple locations for clinical and surgical care. He believes in a patient-centered approach to care, that no two patients are alike.
"Matching patients with the correct treatment process, whether that is a complex surgical reconstruction or reassurance and guided exercises, is the most important thing for good patient recovery," he says.
At the R Adams Cowley Shock Trauma Center at University of Maryland Medical Center, Dr. Langhammer treats severe injuries of the skeleton, muscles, blood vessels and nerves in the shoulder, elbow, wrist and hand. He also contributes to multidisciplinary reconstructive procedures in the arm and leg. In his outpatient practice, he enjoys addressing the needs of the general community, including degenerative conditions like arthritis and nerve compression. He also accommodates complex conditions including deformity after stroke or traumatic brain injury, nonunions and malunions of the bone, brachial plexus and nerve injury, and phantom limb pain after arm or leg amputation.
Dr. Langhammer is an assistant professor in orthopedic surgery and orthopaedic hand surgery at the University of Maryland School of Medicine. He is also a hand and upper extremity trauma specialist and microvascular surgeon at the R Adams Cowley Shock Trauma Center.
Dr. Langhammer completed his undergraduate degree in mechanical engineering at Princeton University (Princeton, New Jersey) with a certificate in biomaterials. He then completed his medical degree and Doctor of Philosophy in biomedical engineering at Rutgers, the state University of New Jersey. His research was focused on development of neural prosthetics for restoration of function following amputation and spinal cord injury. He completed his residency in orthopedic surgery at the University of California–San Francisco, followed by a fellowship in hand, upper extremity and microvascular surgery in the training program at Massachusetts General Hospital in Boston, Massachusetts.
Dr. Langhammer's current research interests are in limb salvage, the acceleration of recovery after trauma, amputee care and improving physician training. Recent publications can be found here.
Medical School:
UMDNJ-Robert Wood Johnson Medical School, 2012
Residency:
UCSF Medical Center, 2017
Fellowship:
Massachusetts General Hospital - Hand Surgery, 2018
Certification:
American Board of Orthopaedic Surgery - Surgery of the Hand, 2021

American Board of Orthopaedic Surgery - Orthopaedic Surgery, 2020
UM St. Joseph Medical Center

UM Rehabilitation & Orthopaedic Institute

University of Maryland Medical Center Midtown Campus

University of Maryland Medical Center
External Professional Relationships
A University of Maryland Department of Orthopaedics faculty member may have external professional relationships with health-care related businesses. These relationships often lead to the development of new treatments and therapies. The Department of Orthopaedics believes that transparency and honesty in the reporting of these relationships is essential to maintaining trust with our patients and mitigating any conflicts of interest or perceived conflicts that may arise.
For faculty who earn royalties on the sale of medical devices, no royalties are earned on any devices sold to patients or to hospitals that are part of the University of Maryland Medical System or in any other facilities where those faculty members treat patients.
All external professional relationships maintained by members of the University of Maryland Department of Orthopaedics are reviewed and approved in advance by the Dean of the University of Maryland School of Medicine (UM SOM) for conformance with UM SOM policies in regarding conflicts of interest, conflicts of commitment, and professionalism.
Dr. Langhammer disclosed the following external professional relationships: