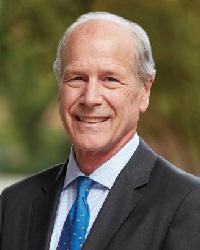 Watch Videos
Bartley P. Griffith, MD, FACS, FRCS
Cardiothoracic Surgery
Professor of Surgery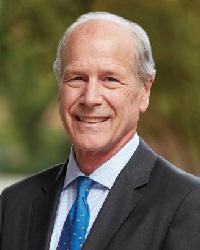 Watch Videos
UM Faculty Physicians, Inc.
Available for Telehealth Visits
Languages: English
Gender: Male
Locations
About Me
Dr. Griffith specializes in adult cardiac care, coronary revascularization, pulmonary thromboendarterectomy surgery (PTE) and heart reconstruction surgery. His clinical work focuses on coronary artery surgery, mitral and aortic valve replacement and aneurysmal disease of the thoracic aorta.
In August 2003, Dr. Griffith reconstructed the top two chambers of a woman's heart with animal and human donor tissue, a first-of-its-kind surgery that was performed to remove a potentially deadly and recurring tumor called a myxoma. In September 2002, he led a team of cardiac surgeons in the implantation of a revolutionary rotary heart pump called the Jarvik 2000 to save the life of a man with heart failure.
Dr. Griffith is a professor of surgery at University of Maryland School of Medicine (UMSOM). Prior to his arrival at UMSOM, he served as vice chair in the department of surgery at the University of Pittsburgh School of Medicine in Pittsburgh, Pennsylvania, where he was also chief of cardiothoracic surgery and the Henry T. Bahnson Professor of Surgery. He also served as the founding director for the internationally recognized McGowan Center for Artificial Organ Development.
Dr. Griffith's research interests include heart and lung transplantation, cell transplantation and the advancement of artificial organ use. He has directed more than 1,200 heart transplants and 600 lung transplants. He is an innovator in the use of immunosuppression after transplant and mechanical blood pumps prior to transplant.
Dr. Griffith is an investigator for the National Heart, Lung, and Blood Institute. Currently, he is developing an artificial lung. He has published over 500 articles and book chapters and lectured nationally and internationally at professional meetings.
Dr. Griffith received his medical degree from Jefferson Medical College in Philadelphia, Pennsylvania. He completed a surgery internship and general and cardiothoracic surgery residency at the University of Pittsburgh School of Medicine Health Center Hospitals (Pittsburgh, Pennsylvania).
Dr. Griffith is the recipient of numerous awards and honors, including induction into the Royal College of Surgeons (Edinburgh, Scotland). He has previously been recognized as a "Top Doctor" honoree in the specialties of cardiac and lung transplantation by Baltimore magazine.
Medical School:
Jefferson Medical College of Thomas Jefferson University, 1974

Jefferson Medical College of Thomas Jefferson University, 1974
Internship:
UPMC-University of Pittsburgh Medical Center, 1975

University of Pittsburgh School of Medicine, 1975
Residency:
UPMC-University of Pittsburgh Medical Center, 1981

University of Pittsburgh School of Medicine, 1981
Certification:
American Board of Thoracic Surgery - Thoracic and Cardiac Surgery, 1983
University of Maryland Medical Center