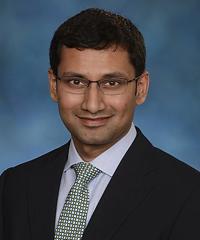 Watch Videos
Amal Isaiah, MD, DPhil
Pediatric Otolaryngology
Professor of Otorhinolaryngology - Head & Neck Surgery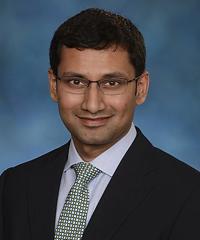 Watch Videos
UM Faculty Physicians, Inc.
Available for Telehealth Visits
Languages: Malayalam,English
Gender: Male
Locations
UMMC Peds Otorhinolaryngology Ctr
16 South Eutaw Street
Suite 400
Baltimore,
MD
21201
Get Directions
UM Peds Otorhinolaryng Columbia
5900 Waterloo Road
Suite 250
Columbia,
MD
21045
Get Directions
About Me
Noah Schultz, who was born with a rare, life-threatening cyst of the airway, is thriving today, thanks to laryngotracheal reconstruction performed by Dr. Isaiah.
---
Dr. Isaiah is an associate professor of otorhinolaryngology-head and neck surgery at the University of Maryland School of Medicine. He also has appointments in pediatrics as well as diagnostic radiology and nuclear medicine.
His clinical interests include the entire breadth of ear, nose and throat disorders in infants and children with a focus on sleep disorders, airway-related problems, ear infections and hearing loss. He is particularly skilled at evaluating and managing breathing problems in medically complex children — such as those born prematurely or those with major cardiac disorders — using advanced endoscopic techniques.
As a surgeon-scientist, Dr. Isaiah's areas of scientific expertise span snoring and sleep apnea, brain development, biomedical engineering and statistical modeling. To date, he has published 60 manuscripts, seven book chapters, 40 conference proceedings/abstracts and has four patents related to sleep apnea technology. His work on snoring and brain development in children has received widespread media attention.
Dr. Isaiah qualified in medicine in India with multiple honors and completed a DPhil (PhD) in neuroscience as a Rhodes Scholar at the University of Oxford. During doctoral training, he studied brain plasticity related to hearing restoration using electrophysiological, statistical, computational and behavioral techniques. Following postdoctoral training, residency in otolaryngology and a clinical fellowship in pediatric otolaryngology, he joined the faculty at the University of Maryland in September 2016. He is double board-certified in otolaryngology—head and neck surgery and complex pediatric otolaryngology.
Dr. Isaiah has received the Charles Ferguson Award from the American Society of Pediatric Otolaryngology for clinical research, the Mentor Award from UMSOM for Transformative Impact and was a featured investigator by the journal Pediatric Research. He is a co-investigator in the Adolescent Brain Cognitive Development (ABCD) study, the largest study of brain development in children. He participated in a National Writing Group for pediatric sleep-disordered breathing and cardiovascular disease by the American Heart Association. He is a member of the American Academy of Otolaryngology—Head and Neck Surgery and the American Society of Pediatric Otolaryngology and currently serves on three committees related to these organizations.
Medical School:
St John's Medical College Rajiv Gandhi University of Health Sciences, 2006
Residency:
University of Maryland Medical Center, 2015
Fellowship:
Medical Trust Hospital - Otorhinolaryngology, 2006

University of Texas Southwestern Medical Center - Pediatric Otolaryngology, 2016
Certification:
American Board of Otolaryngology - Complex Pediatric Otolaryngology, 2021

American Board of Otolaryngology- Head and Neck Surgery - Otolaryngology, 2016
UM Baltimore Washington Medical Center

University of Maryland Medical Center