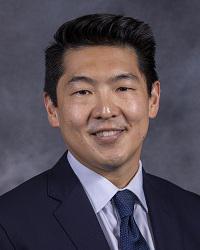 Watch Videos
Alexander Matthew Hahn, MD
Hand Surgery, Orthopedic Surgery
Assistant Professor of Orthopaedics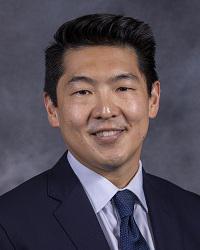 Watch Videos
UM Faculty Physicians, Inc.
Languages: English
Gender: Male
Locations
About Me
Dr. Hahn specializes in treating conditions of the hand and wrist as well as injuries from the shoulder to the fingertips. He treats common issues such as carpal tunnel, trigger finger and arthritis as well as complex trauma and fractures requiring reconstruction.
Dr. Hahn chose the hand surgery specialty because it allows him to help people in a way that impacts their ability to live, work and play. He understands that patients use their hands in all aspects of their lives. No matter how seemingly small or big the issue, if it is important to the patient, it is important to him, too.
Says Dr. Hahn, "I believe in treating the person in front of me, not just the condition or injury. By understanding who my patient is and what they need to do with their hands and arms, I can help come up with a treatment plan that works best for each patient, whether it is non-operative or surgical. There are many structures that make a hand function—such as bones, muscles, tendons, ligaments, nerves and blood vessels—and as a hand surgeon, I use all aspects of my training to keep the hand working. This may mean using microvascular techniques, arthroscopy, joint replacement, or complex fracture repair."
A proud Maryland local, Dr. Hahn is excited to come back to and serve the community he grew up in. He returns to University of Maryland Medical Center and R Adams Cowley Shock Trauma Center, where he completed his orthopaedic training. After his residency, he completed a hand and upper extremity fellowship at the renowned Indiana Hand to Shoulder Center in Indianapolis, Indiana, to provide comprehensive upper extremity care to his patients.
A former collegiate lacrosse player, Dr. Hahn enjoys golfing, snowboarding, and hiking with his wife and their dog in his free time.
Medical School:
Residency:
University of Maryland Medical Center, 2021
Fellowship:
Indiana Hand to Shoulder Center - Hand Surgery - Orthopaedic, 2022
University of Maryland Medical Center Midtown Campus

UM Capital Region Health

UM Rehabilitation & Orthopaedic Institute

University of Maryland Medical Center