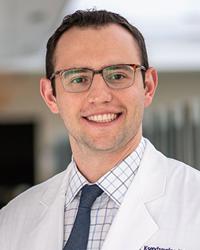 Watch Videos
Alexander Ksendzovsky, MD, PhD
Neurosurgery
Assistant Professor of Neurosurgery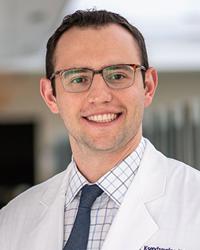 Watch Videos
Available for Telemedicine Visits
Languages: English
Gender: Male
Locations
UMM Neurosurgery UM Medical Center
22 South Greene Street
Suite S-12-D
Baltimore,
MD
21201
Get Directions
About Me
Dr. Alexander Ksendzovsky specializes in surgical treatment for epilepsy, movement disorders (essential tremor, Parkinson's disease), psychiatric illness and brain tumors in addition to general neurological surgery conditions of the brain and spinal cord. He also treats patients with traumatic brain and spine injury at the Shock Trauma Center.
Dr. Ksendzovsky leverages his background in neuroscience to advance state-of-the-art intraoperative techniques like robotics, image guidance, tractography, neurophysiology and awake surgery to obtain safe and successful surgical outcomes. He also uses minimally invasive and non-invasive approaches, such a laser interstitial thermal therapy (LITT) and MR-guided focused ultrasound, to treat neurological disease.
Dr. Ksendzovsky believes in personalized treatment to fit each patient. He collaborates very closely with colleagues in the UM Epilepsy Center, UM Movement Disorders Center and UM Greenbaum Cancer Center to maintain an interdisciplinary approach of care towards patients with complex neurological disease.
Outside the operating room, Dr. Ksendzovsky leads an active research effort, studying the molecular and physiological causes of epilepsy. His lab focuses on how neurons change their metabolism of glucose during seizures. Current efforts are focused on improving seizure diagnosis and creating targeted therapies.
Dr. Ksendzovsky also uses wearable devices and mobile technology to track symptoms in patients with neurological diseases. He is actively interested in using artificial intelligence to develop digital biomarkers for Parkinson's disease, Essential Tremor and epilepsy.
Special practice focus:
Epilepsy surgery
Deep brain stimulation for Parkinson's disease, essential tremor and psychiatric disease
Laser Interstitial Thermal Therapy (LITT) for epilepsy and brain tumors
Awake and neurophysiology-based surgery for glioma and metastatic brain tumors and spinal cord tumors
von Hippel-Lindau disease
Medical School:
University of Virginia School of Medicine, 2019

Rosalind Franklin University, 2012
Residency:
National Institutes of Health Clinical Center, 2019
Fellowship:
Yale University School of Medicine - Epilepsy and Functional Neurosurgery, 2020
University of Maryland Medical Center