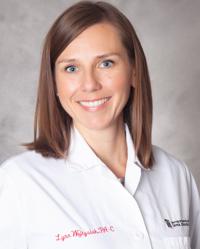 Lynn Anne Wojtysiak, PA-C
Cardiology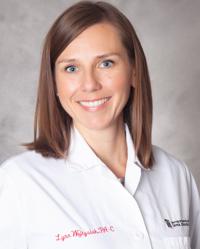 UM Upper Chesapeake Medical Services
Languages: English
Gender: Female
Locations
Upper Chesapeake Cardiology
520 Upper Chesapeake Drive
Suite 201
Bel Air,
MD
21014
Get Directions
About Me
Lynn Wojtysiak has been working as a cardiology physician assistant for more than 19 years. She has been a part of the Upper Chesapeake Cardiology care team since 2006. She is wholly devoted to educating her patients on their conditions while helping to meet their individual care needs.
Wojtysiak provides services including exercise and pharmacologic stress testing, pre- and post-procedural care in the cardiovascular lab, inpatient consultations and patient follow-ups. She serves as Upper Chesapeake Cardiology's lead advanced practice provider. She also serves as a teacher for physician assistant students interested in the field of cardiology during their clinical rotations.
Wojtysiak attended St. Francis University in Loretto, Pennsylvania for her undergraduate and graduate degrees.
Graduate:
Saint Francis University - Master of Phys Asst Studies, 2003
Certification:
Nat'l Commission on Cert of Physician Assistants - PA-C, 2003
UM Upper Chesapeake Health