Joshua M. Abzug, MD
Associate Professor of Orthopaedics and Pediatrics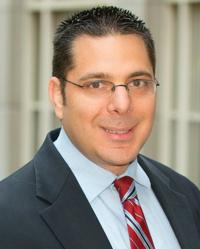 Specialties:
Pediatric Orthopedic Surgery
Available for Telemedicine Visits
Dr. Joshua Abzug was named a Top Doctor in the specialty of Pediatric Orthopaedics by Baltimore magazine in 2016, 2018, 2019 and 2020.
Dr. Abzug is a pediatric orthopedist who has completed specialty training in problems related to the entire pediatric upper extremity and fractures involving the whole body. He is actively involved in teaching medical students, residents and fellows as part of his position at the University of Maryland School of Medicine. In addition, he teaches numerous physicians at the local, regional and national levels.
Dr. Abzug is also actively involved in research projects pertaining to the pediatric upper extremity and has presented his findings locally, nationally and internationally. This research has been published in medical journals. Dr. Abzug has also authored multiple book chapters.
Dr. Abzug currently holds the position of Junior Member-at Large for the Pediatric Orthopaedic Society of North America (POSNA), a not-for-profit professional organization of over 1400 surgeons, physicians, and allied health members passionately dedicated to advancing musculoskeletal care for children and adolescents through education, research, quality, safety and value initiatives, advocacy, and global outreach to children in under-served areas.
Sports Medicine for Gymnasts and Cheerleaders
By college, more than half of competitive gymnasts & cheerleaders have had upper limb surgery from injuries caused by a negative impact on their growth plates during development. Dr. Abzug is the only fellowship-trained pediatric upper extremity surgeon in the region and offers specialized care for these athletes. He is also involved in an NIH clinical trial that studies how a specific injection can help to prevent injury and development complications in upper limb growth plates.
Related Video
Gender: Male
Language(s): English
Affiliation(s):
UM Capital Region Health

UM St. Joseph Medical Center

UM Upper Chesapeake Health

UM Rehabilitation & Orthopaedic Institute

University of Maryland Medical Center

Member of UM Faculty Physicians, Inc.
Medical School:
Pennsylvania State University College of Medicine, 2004
Residency:
Drexel University College of Medicine, Hahnemann Hospital, 2009
Fellowship:
Shriners Hospital for Children of Pennsylvania and St. Christopher's Hospital for Children - , 2011

Thomas Jefferson University Medical College, The Philadelphia Hand Center - Hand & Upper Extremity, 2010

St. Christopher's Hospital for Children - Pediatric Orthopaedics, 2011
Certification:
American Board of Orthopaedic Surgery - Surgery of the Hand, 2014

American Board of Orthopaedic Surgery - Orthopaedic Surgery, 2013
External Professional Relationships

A University of Maryland Department of Orthopaedics faculty member may have external professional relationships with health-care related businesses. These relationships often lead to the development of new treatments and therapies. The Department of Orthopaedics believes that transparency and honesty in the reporting of these relationships is essential to maintaining trust with our patients and mitigating any conflicts of interest or perceived conflicts that may arise. 

For faculty who earn royalties on the sale of medical devices, no royalties are earned on any devices sold to patients or to hospitals that are part of the University of Maryland Medical System or in any other facilities where those faculty members treat patients.

All external professional relationships maintained by members of the University of Maryland Department of Orthopaedics are reviewed and approved in advance by the Dean of the University of Maryland School of Medicine (UM SOM) for conformance with UM SOM policies in regarding conflicts of interest, conflicts of commitment, and professionalism. 

Dr. Abzug disclosed the following external professional relationships.
Axogen, Inc.: Consulting
Medartis: Consulting
Springer: Royalties
View additional data at CMS Open Payments Data
University of Maryland Orthopaedics Upper Chesapeake
510 Upper Chesapeake Drive
Suite 509
Bel Air,
MD
21014
Get Directions
University of Maryland Orthopaedic Assoc
226 Schilling Circle
Suite 170
Hunt Valley,
MD
21031
Get Directions
University of Maryland Orthopaedics Camden
351 West Camden Street
Suite 501
Baltimore,
MD
21201
Get Directions