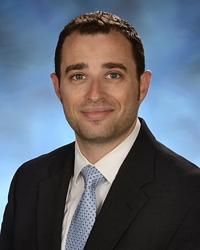 Watch Videos
Jacob Wynes, DPM
Foot and Ankle Surgery
Assistant Professor of Orthopaedics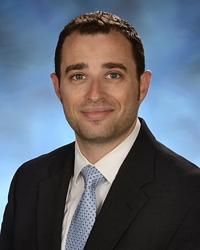 Watch Videos
UM Faculty Physicians, Inc.
Languages: English, Russian
Gender: Male
Locations
About Me
Dr. Wynes is national lecturer on Charcot neuroarthropathy, limb salvage as well as other foot and ankle disorders.
He was recently recognized as 2021 "Physician of the Year" at University of Maryland Midtown Campus and a "Top Doctor" in the specialty of Podiatry by Baltimore magazine in 2020.
Every patient is an individual, and Dr. Wynes believes in meeting patients' needs through comprehensive evaluation and treatment designed to help them achieve an active, pain-free lifestyle. Dr. Wynes provides each patient with communication and education so that he or she can make informed decisions regarding treatment.
Many conditions can be treated by nonsurgical techniques; however, in certain cases, surgery is the recommended treatment option. In his practice, Dr. Wynes combines leading-edge techniques with proven traditional methods to provide patients with the best foot and ankle care possible.
Dr. Wynes currently manages all facets of foot and ankle care for children and adults. With his additional fellowship training in foot and ankle deformity correction, he is able to provide the most up-to-date treatment options for congenital and progressive conditions.
His specialized training has equipped him with the skills to handle a vast array of issues, from the most basic bunion or hammertoe surgery to complex realignment and tendon transfers, with the utmost accuracy and precision. In addition, Dr. Wynes offers minimally invasive treatments, such as ankle arthroscopy and metatarsal lengthening.
He is program director for the University of Maryland Limb Preservation and deformity Correction Fellowship Program.
Related Videos
Medical School:
Temple University School of Podiatric Medicine, 2009
Residency:
Hospital of the University of Pennsylvania, 2013
Fellowship:
Sinai Hospital of Baltimore - Foot & Ankle Deformity, 2014
Certification:
American Board of Foot and Ankle Surgery - RECONSTRUCTIVE REARFOOT/ANKLE SURGERY, 2019

American Board of Foot and Ankle Surgery - FOOT SURGERY, 2017
UM St. Joseph Medical Center

UM Rehabilitation & Orthopaedic Institute

University of Maryland Medical Center

University of Maryland Medical Center Midtown Campus
External Professional Relationships
A University of Maryland Department of Orthopaedics faculty member may have external professional relationships with health-care related businesses. These relationships often lead to the development of new treatments and therapies. The Department of Orthopaedics believes that transparency and honesty in the reporting of these relationships is essential to maintaining trust with our patients and mitigating any conflicts of interest or perceived conflicts that may arise.
For faculty who earn royalties on the sale of medical devices, no royalties are earned on any devices sold to patients or to hospitals that are part of the University of Maryland Medical System or in any other facilities where those faculty members treat patients.
All external professional relationships maintained by members of the University of Maryland Department of Orthopaedics are reviewed and approved in advance by the Dean of the University of Maryland School of Medicine (UM SOM) for conformance with UM SOM policies in regarding conflicts of interest, conflicts of commitment, and professionalism.
Dr. Wynes disclosed the following external professional relationships: