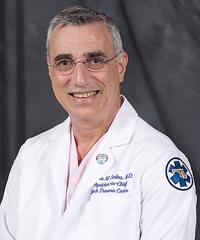 Thomas M. Scalea, MD
Surgical Critical Care
Professor of Shock Trauma Center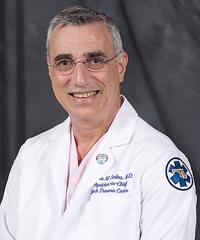 UM Faculty Physicians, Inc.
Languages: English
Gender: Male
Locations
Shock Trauma Associates, PA
22 South Greene Street
Baltimore,
MD
21201
Get Directions
University of MD Diagnostic Imaging Specialists, PA
827 Linden Avenue
Baltimore,
MD
21201
Get Directions
About Me
Dr. Scalea was named a "Top Doctor" in the specialty of Trauma - Emergency Medicine by Baltimore magazine in 2020.
Dr. Scalea was born in Rochester, New York in 1951. He received his BA with distinction in January 1974 from the University of Virginia and his Medical Degree from the Medical College of Virginia in 1978. After surgery residency in Syracuse, New York, Dr. Scalea completed a trauma and critical care fellowship at the New York Medical College.
In the mid 1980s, Dr. Scalea became the director of Critical Care and Trauma at the King's County Hospital in Brooklyn, New York and built those into nationally recognized services. In 1991, Dr. Scalea founded the Department of Emergency Medicine at King's County Hospital and SUNY Brooklyn. This occurred after a very well publicized incident of allegations of poor medical care. Dr. Scalea reorganized clinical care and recruited an entire academic faculty. Over three years later, his department was granted an ACGME approved residency training program in emergency medicine on the first attempt.
In 1997, Dr. Scalea became the Physician-in-Chief at the University of Maryland R Adams Cowley Shock Trauma Center. Believing that one must lead by example, he remains a busy clinical surgeon still taking night call. The Program in Trauma encompasses 70 physicians from seven different academic departments in the University of Maryland Baltimore. The nearly 100-bed trauma hospital employs over 300 nurses and a total staff of about 450 people. The Program in Trauma is one of two independent academic homes for faculty.
As Director, Dr. Scalea serves at the level of chairman within the school and hospital. As Physician-in-Chief, Dr. Scalea is responsible for clinical care in all medical administrative functions of Shock Trauma. When Dr. Scalea arrived, the Shock Trauma Center admitted approximately 5800 patients. Treatment protocols have been streamlined. Innovative administrative redesign such as the institution of daily discharge planning rounds on all patients in the hospital has decreased length of stay 15%. This year the Shock Trauma will admit over 7700 patients.
Under Dr. Scalea's leadership, the Program in Trauma has expanded clinical services remarkably. His faculty is now responsible for the bulk of emergency general surgery patients at the University of Maryland Medical Center. His group has built a region-wide critical care program and are now responsible for nine Intensive Care Units and over 100 beds.
Additionally, Dr. Scalea has reorganized both research and education in the Program in Trauma. Dr. Scalea remains a prolific investigator and has recruited an academically outstanding faculty. There is now a Department of Research headed by Dr. Robert Rosenthal with six codified divisions. Shock Trauma investigators report at all important national meetings. Under Dr. Scalea's leadership, trauma has become a requirement for all third-year medical students and is described as one of the best experiences during medical school.
Dr. Scalea has recognized the importance of collaboration in the prehospital phase care. There is now an EMS coordinator's office with three FTE's. These individuals organize the important clinical and educational outreach functions of the Shock Trauma Center. Several years ago, Dr. Scalea established the GO Team, a rapid response team consisting of an anesthesiologist, surgeon, critical care medicine specialist, and a certified registered nurse anesthetist. The physician-led GO team is available seven days a week, 24 hours a day. When dispatched, the GO team serves as a specialized component of Maryland's statewide emergency medical system. Their mission is to expedite critical care interventions in situations where entrapment will delay transport to definitive care. The GO team compliments Maryland's Statewide EMS System by providing critical care and surgical services that are typically considered beyond the scope of prehospital emergency care.
Medical School:
Virginia Commonwealth University School of Medicine, 1978
Internship:
St. Joseph's Hospital Health Center, 1979
Residency:
Upstate Medical Center, 1983
Fellowship:
New York Medical College - Surgical Critical Care, 1984
Certification:
American Board of Surgery - Surgical Critical Care, 1987

American Board of Surgery - Surgery, 1985
University of Maryland Medical Center

University of Maryland Medical Center Midtown Campus