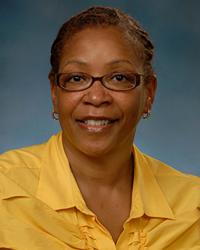 Specialties:
Trauma Surgery

General Surgery

Surgical Critical Care
A general surgeon, Dr. Henry has a strong background in caring for critically ill and injured patients. She specializes in the management of soft tissue infections and wounds.
Since 2000, Dr. Henry has led the Wound Healing and Metabolism division at the R Adams Cowley Shock Trauma Center at University of Maryland Medical Center. "Acute conditions such as necrotizing soft tissue infections are problems seen uncommonly by most surgeons but are common to this service as patients are referred from near and far for management," said Dr. Henry. "We leverage the talent and expertise available within the medical center to provide seamless care for these complicated patients."
Dr. Henry received her medical degree from University of Maryland School of Medicine in 1985.
Gender: Female
Language(s): English
Affiliation(s):
University of Maryland Medical Center Midtown Campus

University of Maryland Medical Center

Member of UM Faculty Physicians, Inc.
Medical School:
University of Maryland School of Medicine, 1985
Internship:
State University of New York Downstate Medical Center College of Medicine, 1986
Residency:
State University of New York Downstate Medical Center College of Medicine, 1990
Fellowship:
University of Minnesota Hospital and Clinic - Surg, Critical Care, 1991
Certification:
American Board of Surgery - Surgical Critical Care, 1992

American Board of Surgery - Surgery, 1991
R. Adams Cowley Shock Trauma Center
22 South Greene Street
Baltimore,
MD
21201
Get Directions