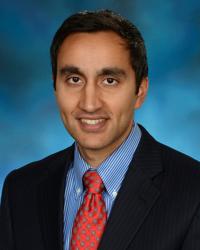 Mohit N. Gilotra, MD, MS, FAAOS, FAOA
Shoulder and Elbow Orthopedic Surgery
Associate Professor of Orthopaedics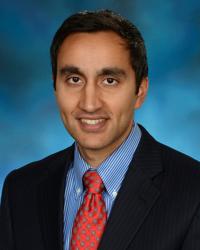 UM Faculty Physicians, Inc.
Languages: English
Gender: Male
Locations
About Me
As an orthopedic surgeon focused on upper extremities, Dr. Gilotra treats acute and chronic conditions of the shoulder and elbow. He also sees patients with orthopedic injuries in the emergency room.
"I became a surgeon because I love working with people and being on the move. A desk job was never for me. I enjoy interacting with patients and our health care teams, performing nuanced physical exams, and helping patients through surgical solutions," Dr. Gilotra says. "It's a wonder how much you can help people with your hands, and I'm glad I can use my knowledge and abilities to help make a difference in people's lives."
Procedures performed by Dr. Gilotra include:
Reverse shoulder replacement
Anatomic shoulder replacement
Revision shoulder replacement
Shoulder arthroscopic rotator cuff repair
Shoulder arthroscopic labral repair
Shoulder arthroscopic muscle transfer
Shoulder arthroscopic superior capsule reconstruction
Shoulder and elbow fracture repair
Shoulder arthroscopic capsular release
Shoulder bone grafting for instability
Elbow arthroscopy
Distal biceps repair
Ulnar nerve release
Elbow ligament reconstruction
Dr. Gilotra and his team specialize in all types of procedures, from simple arthroscopic rotator cuff and labral repairs to shoulder replacements and complex fractures. They also perform multiple-revision surgeries. They perform several hundred procedures on the upper extremity each year and are experienced in traditional techniques as well as new ones.
"Honesty and transparency are important to me when treating each patient. If surgery is the best option for the patient, I will say so. But if an injection or physical therapy is a reasonable option, I will make that clear as well," Dr. Gilotra says. "My goal is to guide each patient to the best chance of a great outcome."
Dr. Gilotra and his team conduct basic science, translational and clinical research, answering the most pressing questions about topics related to shoulder and elbow surgery. "Decreasing infections, optimizing reverse shoulder replacement outcomes, improving rotator cuff healing and introducing new implant designs are all part of our efforts," Dr. Gilotra says.
Dr. Gilotra is an associate member of the American Shoulder and Elbow Society (ASES) and active fellow of the American Academy of Orthopaedic Surgeons. In 2018, he and his team became the first and only institution in the Baltimore/DC area to receive the ASES Neer Award, the highest research award bestowed by the ASES.
Medical School:
Sidney Kimmel Medical College at Thomas Jefferson University, 2007
Internship:
University of Maryland School of Medicine, 2008
Residency:
University of Maryland School of Medicine, 2013
Fellowship:
Hospital of the University of Pennsylvania - Shoulder/Elbow Reconstruction, 2014
Certification:
American Board of Orthopaedic Surgery - Orthopaedic Surgery, 2016
UM Baltimore Washington Medical Center

UM Upper Chesapeake Health

UM Capital Region Health

UM Rehabilitation & Orthopaedic Institute

University of Maryland Medical Center

University of Maryland Medical Center Midtown Campus
External Professional Relationships
A University of Maryland Department of Orthopaedics faculty member may have external professional relationships with health-care related businesses. These relationships often lead to the development of new treatments and therapies. The Department of Orthopaedics believes that transparency and honesty in the reporting of these relationships is essential to maintaining trust with our patients and mitigating any conflicts of interest or perceived conflicts that may arise.
For faculty who earn royalties on the sale of medical devices, no royalties are earned on any devices sold to patients or to hospitals that are part of the University of Maryland Medical System or in any other facilities where those faculty members treat patients.
All external professional relationships maintained by members of the University of Maryland Department of Orthopaedics are reviewed and approved in advance by the Dean of the University of Maryland School of Medicine (UM SOM) for conformance with UM SOM policies in regarding conflicts of interest, conflicts of commitment, and professionalism.
Dr. Gilotra disclosed the following external professional relationships: