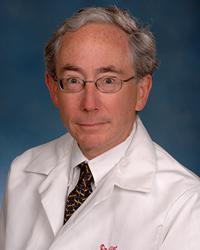 Specialties:
Internal Medicine

Nephrology
Dr. Matthew R. Weir was named a "Top Doctor" in the specialty of Nephrology by Baltimore magazine in 2020.
Dr. Weir is an attending physician and Director of the Division of Nephrology in the Department of Medicine at the University of Maryland Hospital, Baltimore. He is also a Professor of Medicine at the University of Maryland School of Medicine.

Dr. Weir's primary research interests include the use of antihypertensive therapy for the treatment of diabetic nephropathy, hypertensive renal injury in African Americans and preventing allograft nephropathy in transplant recipients. Special interests include cardiovascular disease associated with chronic kidney disease. He has written more than 450 manuscripts and book chapters about these topics. He has edited four books, including "Medical Management of Kidney Transplantation" and "Hypertension." He has presented at numerous international scientific association meetings, hospitals and medical schools.

Dr. Weir currently reviews manuscripts for more than 20 major medical journals, including the American Journal of Kidney Disease, the Journal of the American Society of Nephrology, and Archives of Internal Medicine. He is on the editorial board of ten journals and is Section Editor of Current Hypertension Reports and Current Opinion in Hypertension and Nephrology, and Associate Editor of Clinical Nephrology and the American Journal of Nephrology. He has three active NIH supported grants from NIDDK. In addition, he is a member of numerous associations, including the American Society of Nephrology, the National Kidney Foundation, the American Heart Association, and the American Society of Transplantation.

Dr. Weir received his medical degree from the University of Virginia, Charlottesville. He completed his internship and residency programs in medicine at the Waterbury and Yale-New Haven Hospitals in Connecticut and completed his nephrology training at the Brigham and Women's Hospital, Harvard Medical School, in Boston, Massachusetts. He then moved to the University of Maryland where he has been a full-time faculty member since 1983.
Gender: Male
Language(s): English
Affiliation(s):
University of Maryland Medical Center Midtown Campus

University of Maryland Medical Center

Member of UM Faculty Physicians, Inc.
Medical School:
University of Virginia School of Medicine, 1978
Internship:
Residency:
Fellowship:
Brigham and Women's Hospital - Nephrology, 1983
Certification:
American Board of Internal Medicine - Nephrology, 1984

American Board of Internal Medicine - Internal Medicine, 1981
UMMC - Department of Medicine, Division of Nephrology
22 South Greene Street
Suite N3W143
Baltimore,
MD
21201
Get Directions
Nephrology | UM Professional Building
419 West Redwood Street
Baltimore,
MD
21201
Get Directions