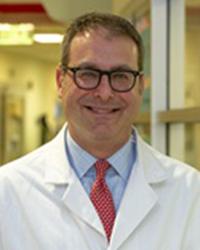 Specialties:
Available for Telemedicine Visits
Dr. Netzer specializes in critical care medicine. As an experienced physician, he diagnoses, treats and supports critically ill and injured trauma patients and those with multiple organ dysfunction. 
His research and advocacy for patients and families, both in the acute care setting and afterward, inform his work in patient experience – an area he recognizes for its importance in caring for and supporting his patients. In fact, he created "Families in the ICU: A Guide to Understanding, Engaging and Supporting at the Bedside." He has also published more than 100 peer-reviewed articles and many book chapters.
Dr. Netzer's leadership in the field is reflected by his national speaking and recognition from national critical care societies. He has served on leadership committees for the American Thoracic Society and has received a Recognition Award and has been chosen for the Leadership Development Program by the American College of Chest Physicians.
As a member of the Society of Critical Care Medicine, he is a two-time recipient of its Presidential Citation, served on its Thrive task force for improving outcomes after critical illness, and co-authored its guidelines on family-centered care.
Gender: Male
Language(s): English; Spanish
Affiliation(s):
University of Maryland Medical Center

Member of UM Faculty Physicians, Inc.
Medical School:
Temple University School of Medicine, 2000
Residency:
Hospital of the University of Pennsylvania, 2003
Fellowship:
Hospital of the University of Pennsylvania - Pulmonary Critical Care, 2006
Certification:
American Board of Internal Medicine - Critical Care Medicine, 2006
Pulmonary & Critical Care Medicine | UM Professional Building
419 West Redwood Street
Suite 600
Baltimore,
MD
21201
Get Directions
University of MD Medical Group, PA
22 South Greene Street
Baltimore,
MD
21201
Get Directions
University of MD Medical Group, PA
827 Linden Avenue
Baltimore,
MD
21201
Get Directions