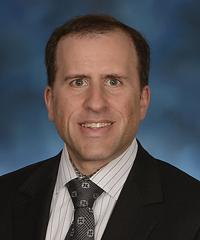 Watch Videos
David J. Eisenman, MD
Otolaryngology
Otologist/Neurotologist, Director, Otology/Neurotology, Professor of Head & Neck Surgery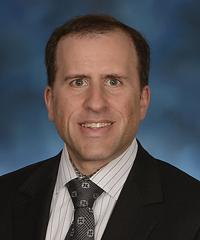 Watch Videos
UM Faculty Physicians, Inc.
Accepting New Patients
Languages: English, Hebrew
Gender: Male
Locations
UMMC Adult Otorhinolaryngology
16 South Eutaw Street
Suite 400
Baltimore,
MD
21201
Get Directions
About Me
Dr. Eisenman became director of the Otology, Neurotology and Skull Base Surgery Program at the University of Maryland School of Medicine in July, 2005. Prior to coming to UMMC, he spent two years as the chief of Otology and Neurotology at the Walter Reed Army Medical Center in Washington, D.C., and three years in private practice in Washington, D.C. At Walter Reed, he was instrumental in the creation of a cochlear implant program and a multidisciplinary, integrated balance disorder center. He has delivered numerous invited lectures on topics in the field of hearing, balance and facial nerve disorders to students, residents and health care practitioners.
Dr. Eisenman received his M.D. from the Yale University School of Medicine in 1992. While at Yale, he was awarded the Logan-Clendening Traveling Fellowship for research in the history of medicine. He also spent an additional year at Yale working in the Laboratory of Developmental Respiratory Neurophysiology. Dr. Eisenman then completed two years of general surgery training at the New York Hospital Cornell University Medical Center and four years in otolaryngology-head and neck surgery at the Manhattan Eye, Ear and Throat Hospital. From there he went to the University of Michigan for fellowship training in neurotology and skull base surgery, where he also performed and published his research in recovery from inner ear and vestibular injuries and in cochlear implantation.
Dr. Eisenman specializes in diseases of the ear and lateral skull base. These include evaluation and treatment -- both medical and surgical -- of hearing loss, balance and vestibular disorders, facial nerve paralysis, chronic ear infections, and skull base tumors. Some specific disorders included in these are acoustic neuroma (vestibular schwannoma), otosclerosis, eardrum perforation, cholesteatoma, ear and temporal bone trauma, Bell's palsy and facial nerve tumors, Meniere's disease and other forms of endolymphatic hydrops, benign paroxysmal positional vertigo (BPPV) and migraine-associated vertigo. He has gained international renown for diagnosis and treatment of pulsatile tinnitus, a condition in which patients hear their own heartbeat continuously in their ear, and has popularized a surgical procedure for treatment of sigmoid sinus diverticulum and dehiscence, a common cause of this disorder.
Medical School:
Yale University School of Medicine, 1992
Residency:
Manhattan Eye, Ear & Throat Institute, 1998

New York-Presbyterian University Hospital of Columbia and Cornell, 1994
Fellowship:
University of Michigan Hospitals and Health Centers - Neurotology, 2000
Certification:
American Board of Otolaryngology- Head and Neck Surgery - Neurotology, 2004

American Board of Otolaryngology- Head and Neck Surgery - Otolaryngology, 1999
University of Maryland Medical Center Midtown Campus

University of Maryland Medical Center