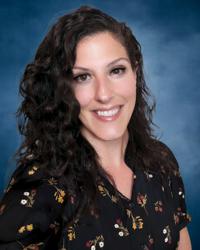 Claudia Dal Molin, DO, RMSK
Sports Medicine
Director of Musculoskeletal Ultrasound Education, Assistant Professor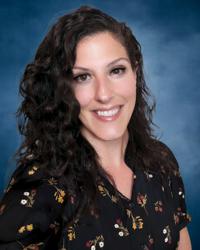 UM Faculty Physicians, Inc.
Languages: English
Gender: Female
Locations
University of Maryland Orthopaedics Columbia
5500 Knoll North Drive
Suite 100
Columbia,
MD
21045
Get Directions
About Me
Dr. Dal Molin is fellowship-trained in primary care sports medicine. She has provided medical care for a variety of sports at the professional, collegiate and high school levels.
She treats sports injuries and related conditions including:
Acute concussion
Sprains and strains
Tendinitis
Fractures and stress fractures
Osteoarthritis
Dr. Dal Molin uses evidence-based methods and technology including:
Musculoskeletal ultrasound (Ultrasound is more affordable than magnetic resonance imaging [MRI] and often provides higher resolution for diagnosing injuries to soft tissues like tendons, muscles, ligaments and nerves.)
Guided injections with better accuracy (Ultrasound-guided injections can be as accurate as 98% compared to 40% to 60% with blind injections.)
Percutaneous needle tenotomy (More than 85% of patients with chronic tendon pain in the elbow, hip, knee, shoulder or hamstring report improvement from minimally invasive ultrasound-guided procedures.)
Platelet-rich plasma (PRP) and biologics (A patient's own blood platelets or frozen stem cells are used to boost the body's reparative process in a specific area.)
Lifestyle medicine (Dr. Dal Molin's virtual coaching services help with weight management and developing a healthier, balanced lifestyle. Patients work with her over several months to create a personalized approach that works for them.)
Dr. Dal Molin joined University of Maryland Medical Center in 2014. She currently serves as assistant professor and director of musculoskeletal ultrasound education in the Department of Orthopedics at University of Maryland School of Medicine. She has served as head team physician for the University of Maryland, Baltimore County (UMBC) Retrievers and as team physician for the University of Maryland Terrapins.
Medical School:
Edward Via College of Osteopathic Medicine - Virginia Campus, 2010
Residency:
Fellowship:
University of Medicine and Dentistry of New Jersey - Primary Care Sports Medicine, 2014
Certification:
American Board of Internal Medicine - Sports Medicine, 2014
University of Maryland Medical Center
External Professional Relationships

A University of Maryland Department of Orthopaedics faculty member may have external professional relationships with health-care related businesses. These relationships often lead to the development of new treatments and therapies. The Department of Orthopaedics believes that transparency and honesty in the reporting of these relationships is essential to maintaining trust with our patients and mitigating any conflicts of interest or perceived conflicts that may arise.

For faculty who earn royalties on the sale of medical devices, no royalties are earned on any devices sold to patients or to hospitals that are part of the University of Maryland Medical System or in any other facilities where those faculty members treat patients.

All external professional relationships maintained by members of the University of Maryland Department of Orthopaedics are reviewed and approved in advance by the Dean of the University of Maryland School of Medicine (UM SOM) for conformance with UM SOM policies in regarding conflicts of interest, conflicts of commitment, and professionalism.

Dr. Dal Molin disclosed the following external professional relationships: