Claire S. Duggal, MD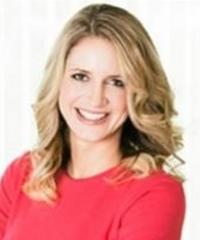 Claire Duggal is a plastic surgeon specializing in all aesthetic and reconstructive surgery for the face and body. She began her education in Boston, where she graduated magna cum laude from Harvard University. From Harvard, she moved south to Emory University in Atlanta, where she obtained her medical degree. She was offered a highly coveted spot in Emory's Division of Plastic and Reconstructive Surgery training program and elected to stay in Atlanta to complete her training. At Emory, Dr. Duggal was mentored by some of the most preeminent plastic surgeons in the world and was exposed to the most current and exceptional surgical techniques and technology.

Dr. Duggal now focuses on all aspects of cosmetic surgery and prides herself on taking a natural approach to restoring and enhancing each patient individually. She is experienced in breast surgery, abdominoplasty, liposuction and fat grafting. As a mother herself, Dr. Duggal relates to what women face after having children and the desire to regain a pre-baby body. She is equally experienced in facial rejuvenation, including surgical and non-surgical options such as Botox® and fillers. She is also trained in treating male aesthetic issues including liposuction and gynecomastia surgery.

In addition to aesthetic plastic surgery, Dr. Duggal performs all types of general reconstructive procedures. Her main focus is breast reconstruction, and she has published multiple peer-reviewed articles examining breast reconstruction techniques and outcomes. The diagnosis of breast cancer is devastating, and it takes a team of physicians to treat the disease and care for the woman. Dr. Duggal is passionate about the role she plays in this process and works with breast surgeons and oncologists to provide the best care possible.

At home, Dr. Duggal takes off her white coat to become a proud wife and the loving mother of three beautiful girls.  
Gender: Female
Language(s): English
Affiliation(s):
UM Baltimore Washington Medical Center
Medical School:
Emory University School of Medicine, 2008
Internship:
Emory University School of Medicine, 2012
Residency:
Emory University School of Medicine, 2012
Fellowship:
Emory University School of Medicine - Plastic Surgery Fellowship, 2015
Certification:
American Board of Plastic Surgery - Plastic Surgery, 2016