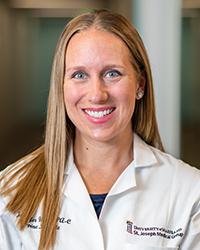 Katherine Stephanie Cikatz, PA-C
Spine Surgery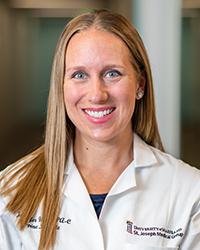 UM St. Joseph Medical Group
Languages: English
Gender: Female
Locations
University of Maryland St. Joseph Medical Group Orthopaedics-Spine Surgery
7505 Osler Drive
Suite 500
Towson,
MD
21204
Get Directions
About Me
Katherine Cikatz is a physician assistant. She treats spine conditions including:
Cauda equina compression
Cervical radiculopathy
Cervical stenosis
Compression fractures
Degenerative disc disease
Disc herniations
Lumbar radiculopathy
Lumbar stenosis
Myelopathy
Spondylolisthesis
Spondylosis
At the Spine Institute at University of Maryland St. Joseph Medical Center, Cikatz duties are very versatile. She sees patients in the outpatient clinic as well as on an inpatient basis in the hospital. She also assists surgeons during surgeries. Patients often commend her for her bedside manner, willingness to listen to their concerns and commitment to providing the best possible care. 
"My goal as a physician assistant is to help my patients avoid surgery if at all possible. I seek to achieve symptom relief for patients through conservative measures, whether through injections, therapy or medications," Cikatz says.
Prior to earning her master's degree, Cikatz was a medical technologist, working in a hematology laboratory. Originally from Connecticut, she has lived in Rochester, New York; Philadelphia, Pennsylvania; and now Baltimore, Maryland.
In her free time, Cikatz enjoys trying new foods, paddle boarding and traveling. She returns to her native Connecticut to visit her parents, brothers, sisters-in law, nieces and nephews as often as she can. She is a proud dog-mom to her rescue, Xander.
Graduate:
Arcadia University - Master of Medical Science, 2017
Certification:
National Commission on Certification of Physician Assistants - Physician Assistant, 2017
UM St. Joseph Medical Center