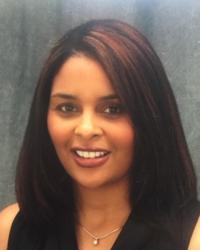 Michelle Nicole Gonzalez-Garcia, MD
Obstetrics and Gynecology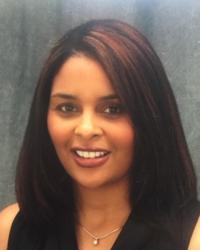 UM Charles Regional Medical Group
Languages: English
Gender: Female
Locations
Obstetrics & Gynecology | UM Charles Regional Medical Center
605 Charles Street
La Plata,
MD
20646
Get Directions
About Me
Dr. Gonzalez-Garcia has many years of experience as an obstetrician–gynecologist (OB/GYN). For as long as she can remember, she has had an inquisitive mind, an empathetic nature and a desire to help others, qualities that made her career choice virtually inevitable.
"If you ask my family, they would tell you they knew I was going to be a doctor from the time I was a young child," she says.
Dr. Gonzalez-Garcia discovered her passion for women's health care while in medical school. "As a third-year medical student, I did my rotation in obstetrics and gynecology, and I knew then that I had found the specialty for me," she says. "Through obstetrics and gynecology, I have found the perfect fit in that I am able to provide women's health care, perform surgery, deliver babies, and have meaningful and truly life-changing interactions with patients."
What Dr. Gonzalez-Garcia likes most about being an OB/GYN are those life-changing interactions with patients. "As a mother of four, I am profoundly honored to be a part of this special experience for patients. I appreciate the opportunity to share in each patient's journey," says Dr. Gonzalez-Garcia.
Dr. Gonzalez-Garcia also enjoys working with her fellow care team members. "The staff is truly dedicated to helping the community, which is both inspiring and unique in health care," she says. "Just as I was honored to serve in the U.S. Air Force, I am honored to serve the community here."
Medical School:
University of Colorado School of Medicine, 2005
Internship:
Wilford Hall Medical Center, 2009
Residency:
San Antonio Uniformed Services Health Education Consortium, 2009

Wilford Hall Medical Center, 2009
Certification:
American Board of Obstetrics and Gynecology - Obstetrics and Gynecology, 2012
UM Charles Regional Medical Center