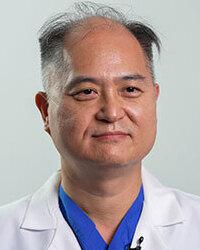 Kevin Kim, MD, MHS, FSIR, FACR, FAASLD
Diagnostic Radiology, Interventional Radiology
Professor of Radiology and Medicine (Oncology)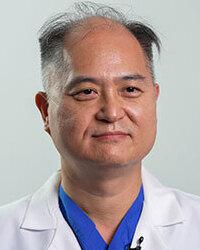 UM Faculty Physicians, Inc.
Locations
University of Maryland Medical Center
22 South Greene Street
Baltimore,
MD
21201
Get Directions
About Me
A renowned thought-leader in interventional oncology, Dr. Kim specializes in the treatment of liver cancer. He has been treating liver cancer patients for more than 20 years. He is board certified in diagnostic radiology and interventional radiology.
Having supported his mother through her bout with the disease, Dr. Kim is a strong advocate for patients with cancer. Literature on his innovative liver cancer treatments and cancer-related research has been published in or the focus of more than 300 papers, books and presentations. His treatments have helped patients to control their disease and maintain excellent health.
Dr. Kim is professor of radiology and medicine (oncology) and chief of the Division of Vascular and Interventional Radiology at University of Maryland School of Medicine (UMSOM). Before joining UMSOM's Department of Diagnostic Radiology and Nuclear Medicine, he served as a professor of radiology and biomedical imaging and internal medicine (medical oncology) at Yale University School of Medicine in New Haven, Connecticut. He received his medical degree from the Medical College of Virginia/Virginia Commonwealth University School of Medicine in Richmond, Virginia. He completed his residency at the University of Texas MD Anderson Cancer Center in Houston, Texas, and his fellowship at the Johns Hopkins Hospital.
Dr. Kim is also a member of the University of Maryland Marlene and Stewart Greenebaum Comprehensive Cancer Center.
University of Maryland Medical Center