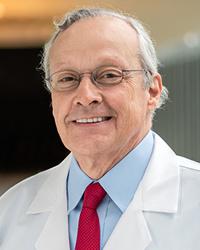 J. Marc Simard, MD, PhD
Neurosurgery
Professor of Neurosurgery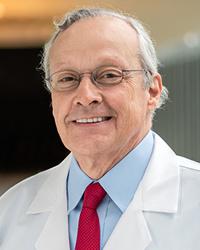 UM Faculty Physicians, Inc.
Languages: English
Gender: Male
Locations
Radiation Oncology UMH
22 South Greene Street
Baltimore,
MD
21201
Get Directions
UMM Neurosurgery UM Medical Center
22 South Greene Street
Suite S-12-D
Baltimore,
MD
21201
Get Directions
About Me
I have specialized in vascular neurosurgery for 30 years. The type of cases managed by vascular neurosurgeons are considered to be among the most technically challenging in any branch of medicine or surgery. Seeing my patients do well after caring for them brings me great personal satisfaction.
Most of my patients have vascular conditions of the brain, including aneurysms, arteriovenous malformations (AVMs) or cavernous angiomas. I also treat patients with trigeminal neuralgia or glossopharyngeal neuralgia, which is often caused by a brain artery pressing on a nerve.
For many of the conditions that I treat, I can offer multiple solutions, ranging from open surgery to a non-invasive outpatient procedure, such as Gamma Knife Radiosurgery. Every treatment is specifically tailored to the individual patient.
My team and I are old-fashioned – the patient comes first. Always.
Our care is individualized to a particular patient's needs and situation. Our team – from office staff to OR personnel – is widely recognized for its warm, personalized and friendly care. Most importantly, I won't offer surgery unless I am certain that surgery is the right solution, and that it can be successful.
When it comes to research, I lead a team of scientists focused on discovering new treatments for multiple brain conditions, such as stroke and traumatic brain injury (TBI). Our group has been continuously funded over several decades by the National Institutes of Health (NIH) and other federal agencies. For over a decade, we have partnered with industry, including Remedy Pharmaceuticals and the biotechnology giant Biogen, to advance new treatments for stroke and TBI.
My research in stroke and TBI has led to the award of 12 US and 21 International patents, reflecting the great breadth of innovation in our research.
You can schedule an appointment with me by calling 410-328-6034. We look forward to hearing from you.
Medical School:
Creighton University School of Medicine, 1980
Internship:
Shands at the University of Florida, 1981
Residency:
Shands at the University of Florida, 1986
Fellowship:
Physiologisches Institut (Germany) - Postdoctoral Assoc, 1983
Certification:
American Board of Neurological Surgery - Neurological Surgery, 1991
University of Maryland Medical Center