Anthony Amoroso, MD
Associate Professor of Medicine

Associate Chief, Division of Infectious Diseases

 Chief, Clinical Care, Institute of Human Virology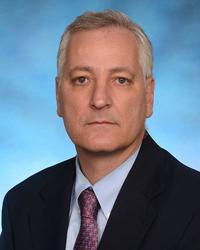 I am an Associate Professor of Medicine at the Institute of Human Virology at the University of Maryland.
I am highly involved in clinical care and outcomes research both domestically as well as internationally in both HIV and infections associated with immunocompromised patients, particularly those with solid organ transplantations.
My particular research interests center on improving viral suppression rate of first-line antiretroviral therapy in difficult to treat populations. I have focused on both therapeutic strategies, including augmented therapies for HIV as well as HIV clinical care delivery as it pertains to improving adherence and suppression in underprivileged populations.
I have also dedicated my career in HIV and infectious disease education establishing and directing the major outpatient-training program for the UMSOM ID division as the Section Chief for the Baltimore VA Infectious Diseases Division. My international experience is extensive through PEPFAR grants starting in 2004, developing models of sustainable HIV care delivery in both rural and urban Guyana, Haiti, Kenya, Nigeria, Rwanda, Tanzania, and Uganda in the highly successful AIDS Relief Program.
In addition, I have a strong interest in infectious diseases associated with solid organ transplantation, with a particular focus on HIV and transplantation and viral infections of this population. I have dedicated time to further expanding the expertise in transplant infectious disease at the UMMC. Currently, we are working on a collaborative HOPE protocol for HIV organ donation.
Gender: Male
Language(s): English
Affiliation(s):
UM St. Joseph Medical Center

University of Maryland Medical Center Midtown Campus

University of Maryland Medical Center

Member of UM Faculty Physicians, Inc.
Medical School:
Medical College of Georgia at Georgia Health Sciences University, 1995
Internship:
Tufts Medical Center, 1996
Residency:
Tufts Medical Center, 1998
Fellowship:
University of Maryland Medical Center - Infectious Disease, 2000
Certification:
American Board of Internal Medicine - Infectious Disease, 2000
Center for Infectious Diseases I UMMC Midtown
827 Linden Avenue
Armory Building
Suite B
Baltimore,
MD
21201
Get Directions
University of Maryland - Institute of Human Virology
725 West Lombard Street
Suite N55
Baltimore,
MD
21201
Get Directions