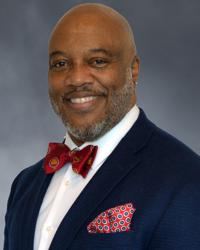 Lawrence Stitt, MD, FACOG
Gynecology, Minimally Invasive Gynecologic Surgery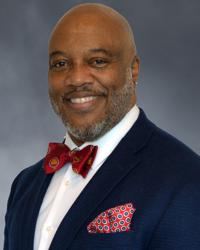 UM Capital Region Medical Group
Languages: English
Gender: Male
In-Office Visits for New Patients
Locations
About Me
Dr. Stitt specializes in minimally invasive gynecologic surgery. He helps women with a wide range of gynecological conditions, including abnormal bleeding, fibroids and endometriosis.
In his younger years, Dr. Stitt came to realize that the human body was the most complex machine imaginable, and that the female body was more complex than the male body because of its role in reproduction and its delicate balance of hormones. He was fascinated by his understanding of how things work.
Dr. Stitt also realized early on that women face significant challenges accessing health care and having their concerns taken seriously. He saw obstetrics and gynecology as the perfect field in which to offer women the care and respect they deserve while leveraging his skills as a surgeon and knowledge of their unique physiology.
As a male whose specialized training focuses on women's health, Dr. Stitt is keenly aware that he has to work harder to put his patients at ease. "The physician-patient relationship is very personal and intimate, and it is important that both the patient and physician feel comfortable discussing delicate matters," he says. Dr. Stitt works to earn his patient's trust from the very first visit by listening to them and letting them express themselves in their own words and in their own time. "The first thing I ask every patient is "How can I help you?" Then, I listen to them without interruption," he says. "This is their time to tell me what they need and I respect that."
Dr. Stitt wants all his patients to know that he is committed to their health and well-being. He spends the majority of the office visit listening to the patient. He educates his patients on maintaining their overall female health to empower them to take care of themselves. "Education is power—it relieves anxiety and fear of the diagnosis," he says.
Live Greater Podcast Episodes
Medical School:
Meharry Medical College, 2003
Internship:
Wayne State University, 2004
Residency:
University of Maryland Medical Center, 2007

Detroit Medical Center, 2004
Certification:
American Board of Obstetrics and Gynecology - Obstetrics and Gynecology, 2011
UM Capital Region Health

UM Baltimore Washington Medical Center