Daniel L. Herr, MD
Associate Professor of Shock Trauma Center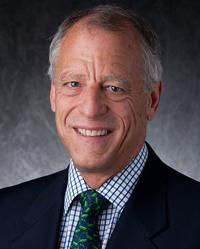 Specialties:
Available for Telemedicine Visits
Daniel L. Herr, MD, MS, FCCM
Chief Surgical Critical Care Services
Medical Director Cardiac Surgery ICU
Clinical Expertise:
ICU Management of post-operative heart surgery patient including eCPR, mechanical heart assist devices
ICU management of acute lung injury and adult respiratory distress system (ARDS) including expertise in the use of ECMO for respiratory support
ICU management of neurologically injured patient, with expertise in the use of hyperthermia treatment
ICU management of the severely infected patient (sepsis)
ICU management of acute renal injury
Practice Focus:
Caring for the critically ill ICU patient with special emphasis on the severely injured cardiac and respiratory using extracorporeal devices (ECMO)
Education:
MD, St. George's School of Medicine in Grenada, WI.
MS, Pharmacology, Thomas Jefferson University, Philadelphia, Pennsylvania.
BS, Biology and American Studies, Wittenberg University, Springfield, Ohio.
Residency:
PGY1  Internal Medicine Einstein University, NY Bronx Lebanon Hospital 1981
PGY2- and Chief York Hospital York, Pa. 1982-1984
Fellowship:
1984 Critical Care Trauma Fellowship, Maryland Shock Trauma, University of Maryland
1985 Critical Care, Memorial Sloan-Kettering, Cornell University
Positions:
Associate professor University of Maryland 2009 - present
2006-2014 SCCM representative to the AMA Physician Committee on Performance Improvement
2006-2010 Society Critical Care Guidelines Committee on Sedation and analgesia
Associate Clinical Professor of Medicine Georgetown University School of Medicine, 2006 to 2009
Assistant Clinical Professor Medicine George-Washington University School of Medicine, 2000-2004
2002-2005 Assistant Vice-President for Scientific Affairs for the Baltimore division of Medstar Research Institute
Former Medical Director, MedStar Trauma Unit Washington Hospital Center
Former Member, Board of Directors Medstar Research Institute
Credentialed areas:
2008 Certified Neuro-critical care Council for Neurological subspecialties
1996 Fellow Critical Care Medicine American College of Critical Care Medicine
1988 1999 2009 Subspecialty Boards Critical Care Medicine American Board Internal Medicine
1987 Diplomat Internal Medicine American Board of Internal Medicine 
Medical Licensure: License in DC and Maryland
Honors, Awards, and Society Memberships:
2011-2012 Critical Care Attending of the Year Award
2011 Nursing Physician Colleague Award
2013 Rehabilitation Physician Partner Award
Presidential Citation 2001,2002, 2008, 2009, 2010 Society Critical Care Medicine
Belmont Award for research integrity 2006, MedStar Research Institute
Organ Donation Medal of Honor 2006- 2007 US Department Health and Human Services
Society of Critical Care Medicine
American Medical Association
Neurocritical Care Society
Additional Research Training, & Positions:
Involved in various aspects of clinical research since 1987
Research published in peer-reviewed journals including JAMA, Critical Care Medicine
Medical Director of surgical ICUs Washington Hospital Center 1990 - 2009
Director of Critical Care Research for Medstar Research Institute 1991-2006
Member of the MedStar Institutional Review Board 1993-2003
Member of the Hospital Research Committee for Washington Hospital Center 1994 - 2006
Completed over 20 projects in the areas of sepsis, ARDS, neurocritical care, nutrition, renal replacement therapy and antibiotics
Experience as  a  Principal Investigator on several multi-institutional projects and a sub-PI on NIH grants
Gender: Male
Language(s): English
Affiliation(s):
University of Maryland Medical Center

Member of UM Faculty Physicians, Inc.
Medical School:
St George's University School of Medicine, 1981
Internship:
Bronx-Lebanon Hospital Center, 1982
Residency:
WellSpan York Hospital, 1984
Fellowship:
Memorial Sloan-Kettering Cancer Center - Critical Care Medicine, 1986

University of Maryland Medical Center - Critical Care Trauma, 1985
Certification:
American Board of Internal Medicine - Critical Care Medicine, 1989

American Board of Internal Medicine - Internal Medicine, 1987