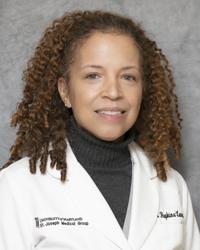 Angela Hopkins-Luna, MD
Obstetrics and Gynecology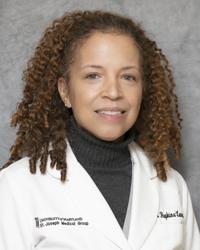 UM St. Joseph Medical Group
Languages: English
Gender: Female
Locations
UM SJMG Obstetrics and Gynecology Specialists Carmen Farrior, Md, Angela Hopkins-Luna, MD
1777 Reisterstown Road
Suite 235
Pikesville,
MD
21208
Get Directions
About Me
An obstetrician-gynecologist, Dr. Hopkins-Luna is a diligent and dedicated physician who specializes in comprehensive and compassionate care for women.
Dr. Hopkins-Luna helps women with conditions related to pregnancy and childbirth, menopausal and post-menopausal disorders and other conditions related to reproductive health. She also treats conditions that affect the breasts and bladder.
Dr. Hopkins-Luna chose a career in the medical field because of her desire to help women live full, active lives and make their health and wellness a top priority.
"Women take care of those around them, often putting their own health and conditions on the back burner. I want to encourage and enable women to prioritize and safeguard their own health and well-being," she says.
Dr. Hopkins-Luna works with her patients as individuals, helping them to develop and achieve their own health goals and priorities. She guides women through health information and patient education, explaining complex issues in a clear and understandable manner.
One of Dr. Hopkins-Luna's greatest joys comes from her gratitude. "I am grateful to God for the relationships I have developed with the patients over the years. I am privileged to witness the provisions the Lord makes in the most joyous of occasions, like delivering a healthy baby, but also the provisions He makes in the storm of a difficult health problem or unfavorable diagnosis. God is good," she says.
Dr. Hopkins-Luna is devoted to helping her patients through all their health-related challenges and changes, as well as to helping them achieve health, wellness and balance in their lives.
Medical School:
University of North Carolina at Chapel Hill School of Medicine, 1993
Residency:
Sinai Hospital of Baltimore, 1997
Certification:
American Board of Obstetrics and Gynecology - Obstetrics and Gynecology, 2001
UM St. Joseph Medical Center