UM CRMG - Women's Health at La Plata
605 E. Charles Street
La Plata, MD 20646
Get Directions
Hours: Monday – Friday: 8 am–4:30 pm
Adjacent to the UM Charles Regional Medical Center, UM CRMG-Women's Health at La Plata provides a broad spectrum of women's health care services to meet your needs. This includes obstetric, gynecologic and well-woman care at all stages of life.
For our expectant mothers, our team works with the UM CRMC obstetrics department to provide seamless care at all stages of pregnancy until they deliver at UM CRMC Birthing Center.
We also have a second UM CRMG - Women's Health location in Waldorf.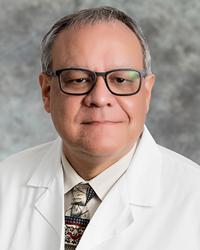 Medical Director