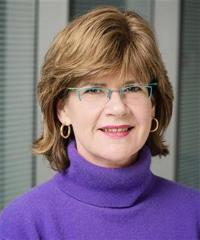 Nancy Maureen Hardy, MD
Hematology Oncology
Associate Professor of Medicine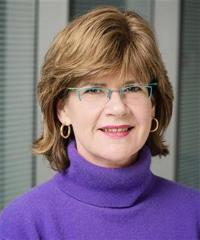 UM Faculty Physicians, Inc.
Available for Telehealth Visits
Languages: English
Gender: Female
Locations
Allo Stoler
22 South Greene Street
Floor 9
Baltimore,
MD
21201
Get Directions
About Me
Dr. Hardy was named a Top Doctor in the specialty of Oncology-Bone Marrow Transplant by Baltimore magazine in 2020.
Dr. Hardy received her M.D. from the University of Washington in 1995. She completed clinical training in internal medicine at Duke University Medical Center in 1998 and fellowships in hematology and oncology at Duke University Medical Center and in infectious diseases at the National Institute of Allergy and Infectious Diseases in 2002.
From 2000 to 2003, Dr. Hardy trained in cellular immunology in the laboratory of Dr. Ronald Gress in the National Cancer Institute's Center for Cancer Research (CCR)/Experimental Immunology Branch. Using murine models, her research foci included study of the chemokine system in thymopoiesis and recovery of T-lymphopenia and examination of sites and mechanisms of extrathymic T-cell ontogeny in the context of severe T-lymphopenia.
She was awarded a senior fellowship in transplantation in the CCR's Experimental Transplantation and Immunology Branch (ETIB) in 2003. Dr. Hardy joined the NCI/CCR's ETIB clinical faculty in 2005, service as Head, NCI Relapse Prevention and Treatment Program and Senior Clinician, Stem Cell Transplantation and Infectious Disease Services. In January 2014, Dr. Hardy joined the blood and marrow transplantation faculty of the University of Maryland's Marlene and Stewart Greenebaum Cancer Center and serves as Medical Director for the UMGCC Cell Therapy and Graft Engineering Laboratories.
Dr. Hardy is internationally recognized for her work in relapse after allogeneic HSCT, as Co-Chair the Scientific & Educational Program Committee for the NCI 2nd NCI International Workshop on The Biology, Prevention, and Treatment of Relapse After Allogeneic Hematopoietic Stem Cell Transplantation, Co-Chair of the resulting International Post-Transplant Relapse Consortium's  Data Collection Committee and participates in the Consortium's International Working Groups for Prevention and Treatment Protocol Development.
Dr. Hardy is also a member of the Myeloma and Lymphoma Working Committees of the Center for International Blood and Marrow Transplant Research.
Medical School:
University of Washington School of Medicine, 1995
Residency:
Duke University Medical Center, 1998
Fellowship:
Duke University Medical Center - Medical Oncology, 1999

National Institute of Allergy & Infectious Disease - Infectious Diseases, 2002

National Cancer Institute - Blood & Marrow Transplantation, 2008
Certification:
American Board of Internal Medicine - Medical Oncology, 2002
University of Maryland Medical Center