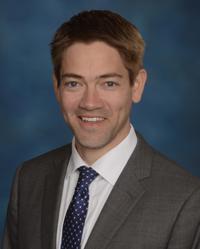 Jason K. Molitoris, MD, PhD
Genitourinary Radiation Oncology, Pediatric Radiation Oncology, Gastrointestinal Radiation Oncology, Head and Neck Radiation Oncology, Radiation Oncology
Associate Professor of Radiation Oncology , Associate Medical Director at UMMC , Director of Clinical Hyperthermia Program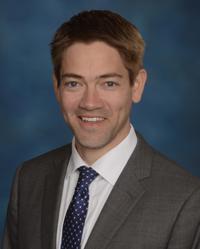 UM Faculty Physicians, Inc.
Available for Telehealth Visits
Languages: English
Gender: Male
Locations
About Me
Dr. Molitoris' primary areas of clinical and research interest include genitourinary, gastrointestinal, central nervous system and hemato-lymphoid malignancies. He strives to provide excellent clinical care through a team-based approach at the University of Maryland Marlene and Stewart Greenebaum Comprehensive Cancer Center (UMGCCC) while advancing the field of radiation oncology through the implementation of novel technologies and translational research.
Dr. Molitoris is an assistant professor and the associate medical director for University of Maryland Medical Center (UMMC) Radiation Oncology. He is also director of the Dr. Nancy K. Welker Fellowship in the Proton Therapy and Advanced Radiation Modalities Program.
Dr. Molitoris' ongoing research at the University of Maryland is focused on applying advanced treatment technologies to his clinical areas of interest and evaluating novel approaches to improving treatment success while decreasing side effects. He is interested in using multiple advanced treatment technologies, including proton therapy, brachytherapy and hyperthermia.
Dr.  Molitoris completed his undergraduate studies at The College of William and Mary (Williamsburg, Virginia) with a Bachelor of Science degree in biology and subsequently graduated from the dual degree MD/PhD Medical Scientist Training Program at Case Western Reserve University (Cleveland, Ohio). His dissertation focused on the abnormal regulation of cell death in leukemia and lymphoma. After a medicine internship, he completed his residency training in radiation oncology at UMMC, serving as chief resident.
While a resident, Dr.  Molitoris maintained an interest in basic science by applying his knowledge to novel mechanisms of radiosensitization. He also became interested in clinical trial development and attended the American Association for Cancer Research and American Society of Clinical Oncology (AACR/ASCO) clinical trials workshop in Vail, Colorado, during his final year of residency.
Dr. Molitoris has multiple peer-reviewed publications from both his basic science and clinical research. He has given many national/international presentations on his work, receiving awards for said presentations from the American Radium Society, the International Congress for Hyperthermic Oncology and the Radiological Society of North America Roentgen Resident/Fellow Research.
In addition, Dr. Molitoris has been named a "Top Doctor" in the specialty of radiation oncology by Baltimore magazine.
Medical School:
Case Western Reserve University School of Medicine, 2013
Internship:
Greater Baltimore Medical Center, 2014
Residency:
University of Maryland Medical Center, 2018
Certification:
American Board of Radiology - Radiation Oncology, 2019
UM Shore Regional Health - Dorchester/Easton

University of Maryland Medical Center Midtown Campus

UM Upper Chesapeake Health

UM Baltimore Washington Medical Center

University of Maryland Medical Center