How to Get the COVID Vaccine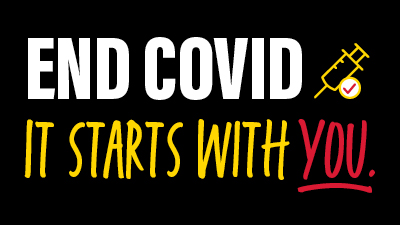 University of Maryland Medical System is working with the State to vaccinate Marylanders.
According to the state's plan, all Marylanders age 12 and older are eligible to receive the COVID vaccine. However, not all vaccination locations are able to vaccinate all eligible ages.
Where to Get the Vaccine
Note: Currently, only the Pfizer vaccine is authorized for people ages 12 and up. Anyone age 12-17 must be accompanied by a parent or guardian to be vaccinated. The parent or guardian will sign the consent form.
Vaccinating Ages 12 and Older
Find More Vaccine Locations in Maryland
Free Rides and Child Care
Uber and Lyft are offering free rides to and from vaccination sites. Free child care to help parents and caregivers get vaccinated is available through KinderCare, Learning Care Group and YMCA.
Why Get the Vaccine
The COVID-19 vaccine is free, whether you have insurance or not. Please share this information with family and friends who have not yet been vaccinated and encourage them to get the vaccine.
Looking Back
COVID Español
El Sistema Médico de la Universidad de Maryland (UMMS) se compromete con brindar información precisa y actualizada sobre el coronavirus y sobre cómo transitar esta pandemia.