Psychiatry Residency Departmental Leadership
Jill RachBeisel, MD, currently serves as the Interim Chair of the Department of Psychiatry, University of Maryland School of Medicine. She has been a faculty member of the Department since 1989, and is an associate professor who has provided clinical, teaching, research collaboration, and administrative leadership for more than 24 years.
Dr. RachBeisel began her career in the field of acute psychiatric care, emergency psychiatric interventions, and quality management in the hospital setting. She served as the Division Director for Community Psychiatry at the University of Maryland School of Medicine from July 1999 through June 2016, and oversaw 200 staff and physicians, as well as provided community mental health services through four major programs:
Traditional Clinic Program
Case Management Services
Psychiatry Rehabilitation Services
Programs of Assertive Community Treatment
During her tenure in this position, Dr. RachBeisel developed a skills-based teaching program for individuals with SMI who were living in supervised transitional housing. Her curriculum is entitled "Academy of Independent Living," and is designed to prepare persons with SMI to live independently. In addition to her Division responsibilities, Dr. RachBeisel was promoted to Chief of Clinical Services for the Department of Psychiatry on March 1, 2014, and she assumed the oversight of clinical services, including program development and performance improvement of all clinical services. She is actively involved in understanding the impact of Population Health Management on persons with SMI, as well as mental health issues in complex medical/surgical conditions. Other areas of interest include Women's Mental Health, identifying families at risk, and integrating mental health care into the communities where individuals live.
Dr. RachBeisel is a graduate of the Pennsylvania State University School of Medicine, where she received her medical degree in 1985. She completed her 4 year Psychiatric Residency Program, serving as Chief Resident in her 4th year from the University of Maryland Medical Center Psychiatric Residency Program in 1989.
---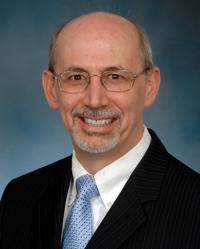 Mark J. Ehrenreich, MD
Assistant Professor of Psychiatry
Director of Residency Training, University of Maryland/Sheppard Pratt Psychiatry Program
Chief of Medical Education, Department of Psychiatry
Dr. Ehrenreich is an expert in the psychiatric care of the medically ill. As the Director of the Division of CL Psychiatry, he developed an HIV mental health and substance abuse clinic, a Medical Crisis Counseling Center, and specialized consultation services to the organ transplant programs, the cancer center, the diabetes clinic, and a vocational rehabilitation service. He has been actively involved in the education of medical students, residents, and fellows for over 20 years.
---
Harsh K. Trivedi, MD, MBA
President & Chief Executive Officer, Sheppard Pratt Health System
Harsh K. Trivedi, MD, MBA, is the president and chief executive officer of Sheppard Pratt Health System, the largest non-profit provider of mental health, substance use, special education, and social services in the country. He is also clinical professor and vice chair of psychiatry at the University of Maryland School of Medicine and consulting editor of Psychiatric Clinics of North America.
Dr. Trivedi holds a leadership position on the Governing Council of the American Hospital Association, chairs the Council on Healthcare Systems and Financing for the American Psychiatric Association, and represents the field of psychiatry in the American Medical Association House of Delegates.
---
The Faculty: 143 paid faculty and 175 volunteer faculty members provide a approaches in modern psychiatry, from the psychodynamic to the biological, and have interests which span an enormous variety of topics, from neurotransmitters to neuroimaging to psychoanalysis to ethics and philosophy. All of these approaches and interests coexist comfortably in our Department.
The Residents: We also encourage leadership in our residents. In addition to leadership in the training program, residents are encouraged to apply for national awards and fellowships. In recent years, our residents have received the APA Glaxo Welcome Fellowship, the American College of Psychiatrists' Laughlin Fellowship, the APA Janssen Research Scholarship, the Biological Psychiatry Travel Fellowship, the NIMH Research Colloquium Scholar, the APA/CMHS Minority Fellowship, the APA Leadership Fellowship, the ACNP Minority Fellowship, the Group for the Advancement of Psychiatry Ginsberg Fellowship, and the resident membership to ACGME Residency Review Committee in Psychiatry.