The University of Maryland Medical System (UMMS) partners with Maryland Public Television (MPT) for a special series called "Your Health," which features UMMS specialists who share their medical expertise with viewers all across Maryland.
UMMS guests appear every other week in a special "Your Health" segment on MPT's program "Direct Connection," airing live Monday nights at 7 p.m.
The show takes calls from viewers, so you have the opportunity to speak directly to our experts and get your questions answered.
Next Your Health Segment
The Science of Breastfeeding
Monday, August 6, 2018
7 p.m. on MPT's Direct Connection Your Health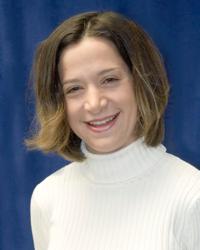 While it may be controversial in some circles, the medical science is clear: Breastfeeding offers health benefits to infants that last throughout childhood. An abundance of medical research consistently supports that breast milk is the safest and most nutritious feeding method for babies — and the most inexpensive.
For mothers, breastfeeding reduces the risk of breast cancer, high blood pressure, diabetes and cardiovascular disease.
But U.S. mothers face many barriers to successful breastfeeding, which include lack of knowledge, social norms, poor family and social support, embarrassment, lactation problems, employment and child care. Hospitals in Maryland are leading the charge by evolving to become more "baby-friendly" by working to give mothers the information, confidence and skills needed to successfully initiate and continue breastfeeding.
Jenifer Fahey, an assistant professor of obstetrics and gynecology at the University of Maryland School of Medicine and nurse midwife at the University of Maryland Medical Center, and Brenda Moore, nurse at the University of Maryland Medical Center and associate professor at the University of Maryland School of Nursing, will explain the latest scientific findings around breastfeeding, how hospitals are adapting to better equip families, and what we all can do to support mothers wanting to breastfeed.
Learn more about OB-GYN services at UMMC.
Miss the last episode of Your Health?
Watch all segments in the below playlist. See all previous Your Health segments