Meet the Weight Management Team
If you're considering weight loss (bariatric) surgery, you want the best team for your procedure. Our head surgeon, registered dietitians, nurses and other clinical staff have certifications and training in the latest practices for bariatric surgery, nutrition, plastic surgery, sleep medicine and related specialties.
We're dedicated to helping our patients achieve and maintain weight loss through safe, high-quality care. For our work and commitment to our patients, we have earned recognition as a Center of Excellence in bariatric surgery.
Weight Management Physicians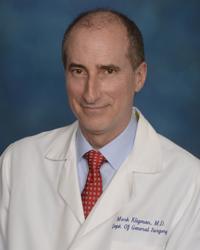 Assistant Professor of Surgery
Weight Management Support Staff
Ashley Olhausen, MHA
Patient Navigator
Melanie Heael, MS, RD, LDN, RD, CPT
Registered Dietitian
Trish Milburn, DNP, CRNP
Bariatric Program Manager
Eric M. Barron, MS, CSCS, EP-C
Strength and Conditioning Specialist
Mary King, RD, LD, CDE
Registered Dietitian
Alexander Pictor, MSPH, RD, LDN
Registered Dietician
Joanne Davis, RN, BSN
Bariatrics Registered Nurse
Saidah Shivers
Bariatric Operations Coordinator
LaToya Tyson
Administrative Assistant